It has already been close to five months since the Government blessed us with the SIngapoRediscovers Vouchers. This set of 100-dollar vouchers was given out as a way to rekindle the once bustling tourism scene right here in Singapore. Upon hearing this it's only natural that the 'kiasu-ness' in us Singaporeans would kick in and yet about 2.2 million adult Singaporeans have yet to seize the opportunity.
We understand that most of the adult here are busy working and would not like to waste their precious off day or weekend on an attraction they don't like just for the sake of using the vouchers. To help you guys, we came up with a list of what we think would be a suitable way to use the vouchers and don't worry its a list for the masses.
Medicine For Thrill Seekers
AJ Hackett Sentosa is arguably the number 1 spot for adrenaline junkies and thrill seekers in Singapore. Check out the Sentosa Sky Bridge where you can lean over the Glass Cube, a portion of the bridge that juts out 47 meters high above the ground. If you want to take it up a notch, there is a Giant Swing where you and 2 more of your buddies can swing, suspended 45 metres high above the ground. Lastly, the signature Bungy Jump that has been commercialised and perfected by AJ Hackett himself, leaves you free falling from the platform at a height of 50 meters. This is definitely a rush you should try out once in your lifetime!
Location: 30 Siloso Beach Walk, 099011
Opening Hours: 1:30pm-7.30pm (Mon, Thurs, Fri), 12.30pm-7.30pm (Sat-Sun)
Price: from $69 (Bungy Jump), $49 (Giant Swing), $15 (Sky Bridge) on Klook
At the Mega Adventure, you are greeted with an array of adrenaline thirst quenching activities.  Here you can take on activities like the Mega Jump, Mega Climb and Mega Bounce to satisfy your thrill-seeking cravings. However, The Mega Zip is undoubtably where it's at when it comes to testing your limits. With a zipline ride that spans from Siloso Beach to Imbiah Hill, this activity is sure to give you a rush like no other.
Location: 10A Siloso Beach Walk, 099008
Opening Hours: 2.00pm-7.00pm (Mon-Fri), 11.00am-7.00pm (Sat-Sun)
Price: from $50 (Mega Zip), $20 (Mega Bounce) on Klook
Family Fun
1. Snow City
As you all already know, Singapore is one of the "lucky" islands situated near the Equator which means that we are fed with a constant sweltering beam from the sun. This ultimately means that we are faced with summer heat all throughout the year. Well, Snow City is the one place in Singapore where you can play in a cool environment, slide down a snow slide or play in an igloo. With the new winter shooting arena, you and your family can bond with paintball guns on an unfamiliar snowy terrain and beat that heat!
Location: 21 Jurong Town Hall Rd, Singapore 609433
Opening Hours: 10.00am-5.00pm (Mon-Fri), 10.00am-6.00pm (Sat-Sun)
Price: from $12 on Klook
2. Luge Sentosa
The Luge Sentosa is an attraction that is fun for all ages and a perfect family bonding activity for sure! First, enjoy a leisurely ride on the sky ride that showcases the scenic beauty around Sentosa which simultaneously sends you up a humongous hill that sets you up for the main event, the Luge. Next, zoom down 1 of 2 tracks with the wind blowing in your face as you take on speed. Test your skills against your friends and family and get that well-deserved adrenaline rush today!
Location: 1 Imbiah Rd, 099692
Opening Hours: 11.00am-7.30pm (Thur, Sun, Mon), 11.00am-9.30pm (Fri-Sat)
Price: from $23 on Klook
Appreciation
It doesn't matter if you would like to feed your curiosity of greenery or just here for a simple date, Gardens by the Bay proudly showcases its astounding collection of floral exhibits that leaves you in awe. This is expected as it is one of the iconic landmarks in Singapore. They are switching up the exhibits with new themed display all year round, a single visit is never enough.
Location: 18 Marina Gardens Dr, Singapore 018953
Opening Hours: here
Price: from $12 on Klook
2. Tour Offshore Singapore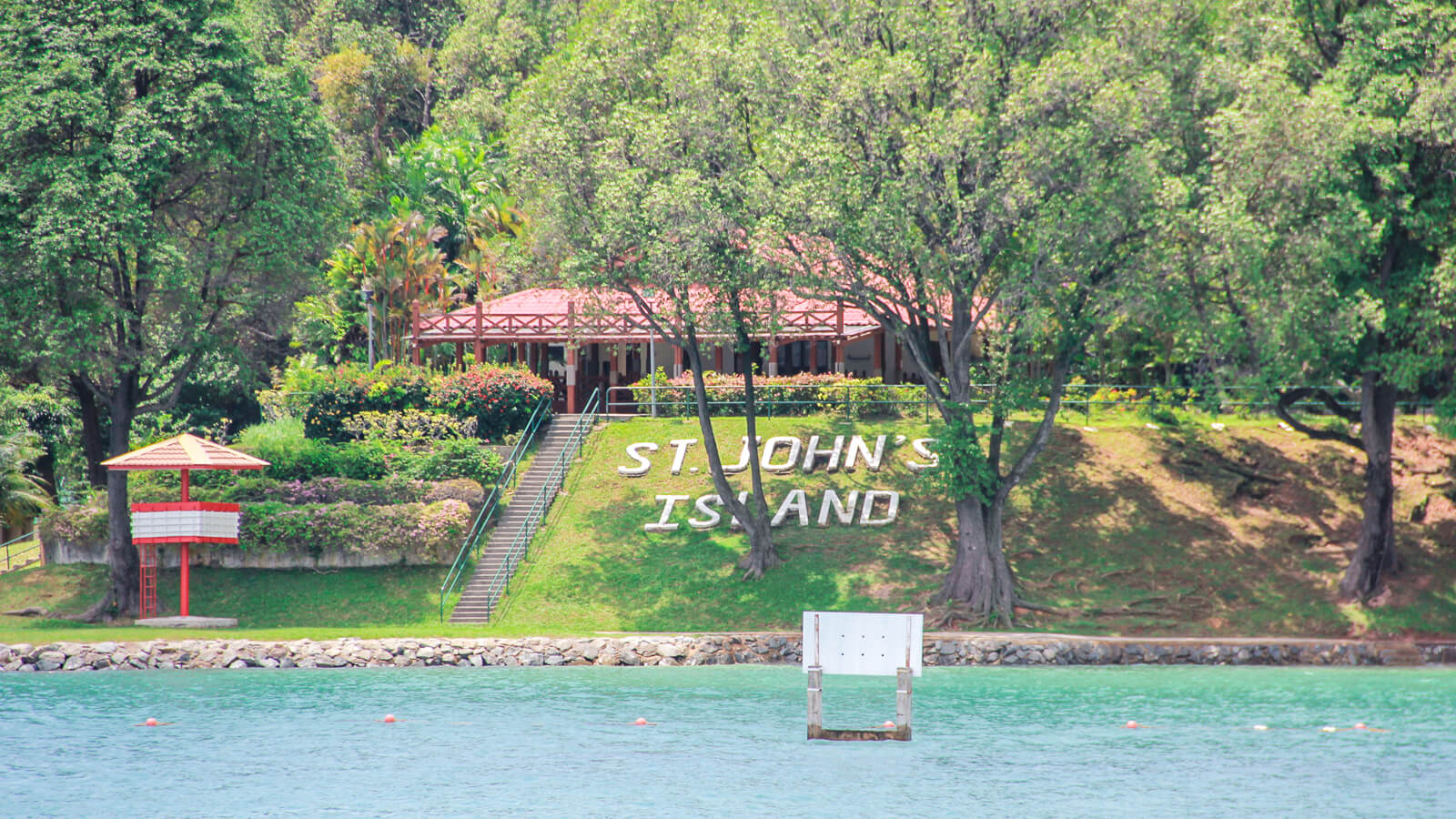 I understand that the pandemic might have flushed any idea of an overseas trip down the toilet. You can still leave Singapore, well the Singapore mainland at least. There are many islands offshore of the mainland that allows you to leave behind the hustle and bustle of city life. Instead of visiting Siloso beach for your next beach day, why not give St john's island a go? https://www.klook.com/en-SG/activity/52898-rediscover-singapore-southern-island-join-tour/
You can book a tour here
Price: from $100 on Klook
With all these exciting recommendations, what else do you need to motivate you to spend your next family weekend, taking advantage of the SingapoRediscovers vouchers.
What If I Have Some Leftover Vouchers?
I understand that the prices of tour and attraction might cost way below 100 dollars. You might find yourself with a bunch of left-over vouchers you have no plan of using.  Well, there is a way to donate these left-over vouchers to the less fortunate her in Singapore. These programs are proudly offered by 3 out of 5 of the participating booking platforms. You can learn more here!
If you didn't already know…
Here is a infographic to help you learn everything you need to know about the SingapoRediscovers vouchers.
To help you out a little, here are link to the authorised booking platforms: