If social distancing has taught us something, it's that food is healing, and everyone can become a professional Chef thanks to recipes spreading around the internet. So, here's 4 of the most common recipes that is also simple to master, to help you through this period.
Dalgona Coffee
Images of home cooks and food writers spooning thick coffee into milk, inspired by a South Korean treat, have gone viral on social media. Instant coffee, sugar, hot water, and milk are used to make the popular Dalgona Coffee. Two layers of these ingredients are made, one of milk and the other of a fluffy coffee mixture floating on top.
How to make it?
Ingredients:
1 Tbsp instant coffee
1 Tbsp hot water
3/4 cup to 1 cup milk (your choice), chilled or heated
(optional) ice cubes
Method:
Combine instant coffee, sugar, and hot water and whisk until light and fluffy.
Pour the mixture into a glass of milk and ice.
Drink immediately and enjoy!
2 Ingredient Chocolate Souffle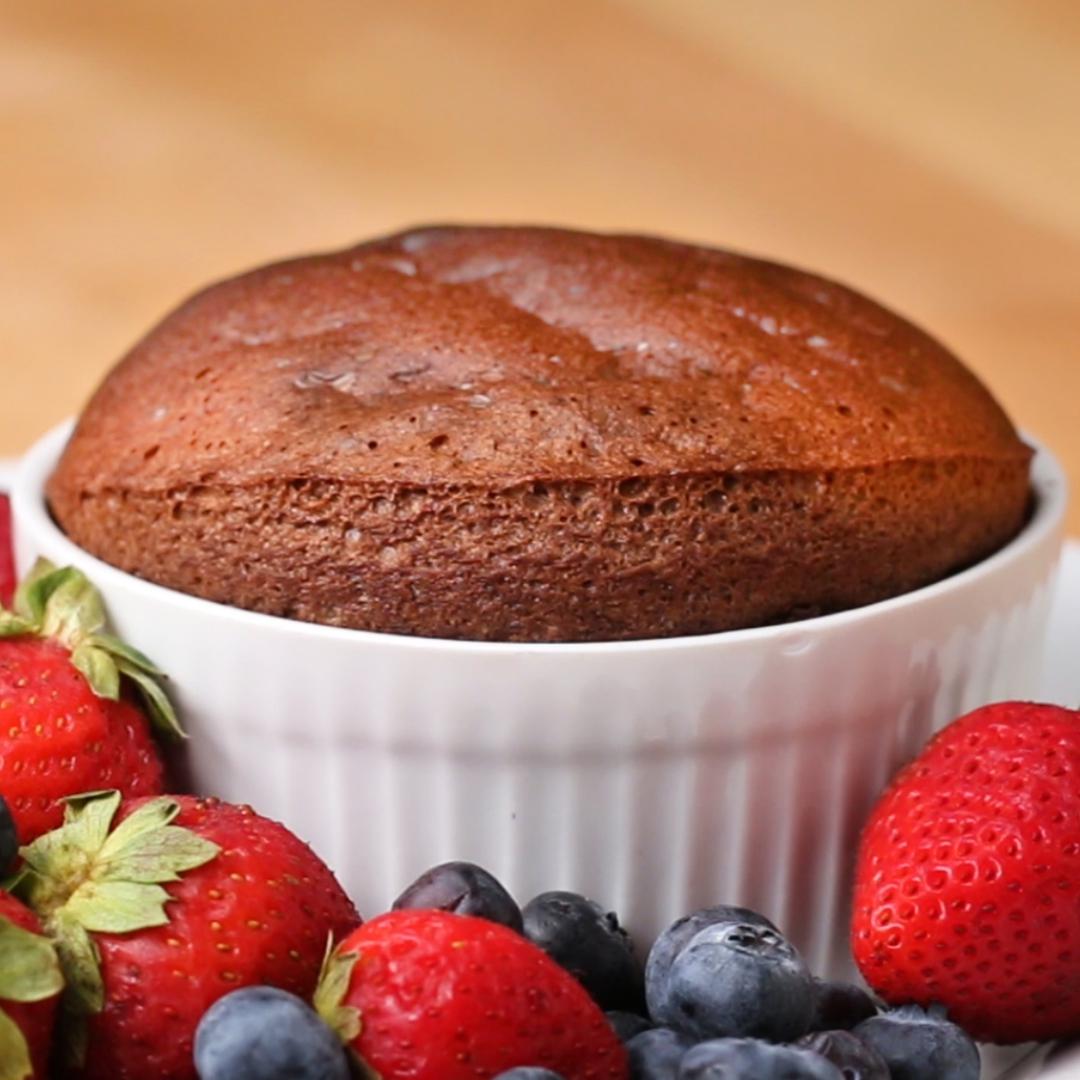 Did you know that you can make chocolate soufflés with just two ingredients? We all know how difficult it is to perfect soufflés, but with only chocolate hazelnut spread and eggs, this simple stay-at-home meal promises to be a breeze. As long as you get your timing right, you can delightfully enjoy a mug of decadent chocolate soufflé that is fluffy and airy on top, yet slightly fudgy in the centre.
How to make it?
Ingredients:
½ cup chocolate hazelnut spread.
2 eggs
Method:
Preheat the oven to 375˚F (190˚C).
Separate the egg yolks from the egg whites and place into two bowls.
Mix the chocolate hazelnut spread into the bowl with the egg yolks.
In the second bowl, whisk 2 egg whites until stiff peaks form.
Fold ⅓ of the whipped egg whites into the chocolate/egg yolk mixture until fully incorporated. Add the remaining egg whites to the mixture and fold gently, but thoroughly, until the mixture is smooth.
Pour the mixture into a greased ramekin. Clean the rims so the soufflé rises evenly and bake for 15-17 minutes.
Serve immediately and enjoy!
Tamago Sando
The Tamago Sando is an extremely popular grab-and-go lunch option in japan, where salary men have short breaks. You can find this sandwich in almost all the major convenient stores (7-Eleven, Lawsons) in japan as it is such a staple. This recipe only needs one special ingredient, which will save you money on a plane ticket to Japan: Kewpie Mayonnaise. Yes, it's the bottle with the kid on it—make certain you just have this. This will set the tamago sando apart from most egg salad sandwiches, as Kewpie contains rice vinegar and sugar.
How to make it?
Ingredients:
2 slices of Shokupan (regular white bread will be great as well)
6 tablespoons Kewpie Mayonnaise
2 Eggs
Method:
Bring a medium saucepot of water to a simmer.
Gently lower your eggs in and set a timer for 9 minutes.
While the eggs are cooking, prepare an ice bath.
When the 9 minutes are up, remove your eggs and place them in the ice bath for 5 minutes until they no longer feel warm.
Cut the eggs in half and spoon out the yolks.
Place the yolks in a bowl and add mayonnaise, mustard, salt, pepper, and sugar.
Use a whisk to break up the yolk and mix well.
Chop egg whites and add it to the mixture.
Spread your egg mixture over your two slices of bread.
Cut off the crusts and enjoy!
Brownies
Is it really necessary to have a million brownie recipes? Yes, because they are the best, most decadent, and fool-proof snacks that go with everything from vanilla ice cream to Dalgona coffee. Brownies are so simple to learn that after the first try, you could find yourself experimenting and modifying recipes like an insane butter-loving scientist. Here is a basic brownies recipe to act as a blank canvas for your insane creations.
How to make it?
Ingredients:
1 cup butter, melted
2 cups white sugar
½ cup cocoa powder
1 teaspoon vanilla extract
4 eggs
1 ½ cups all-purpose flour
½ teaspoon baking powder
½ teaspoon salt
½ cup walnut halves
Method:
Preheat the oven to 350˚F (175˚C).
Grease a 9×13-inch pan.
Combine the melted butter, sugar, cocoa powder, vanilla, eggs, flour, baking powder, and salt.
Spread the batter into the prepared pan, to prevent sticking.
Decorate with walnut halves.
Bake in preheated oven for 20 to 30 minutes or until a toothpick inserted in the centre comes out with crumbs, not wet.
Enjoy!
Now that you know these fantastic recipes, I trust that you guy will throw on a chef's hat instead of having food delivery the next time you are hungry. You are of course free to tweak any of these recipes however you want so, go crazy and make it your own!