Did you know? Bedok refers to a large drum that was used to call people to prayer or to sound the alarm when loudspeakers were unavailable. It may also be derived from the Malay word 'biduk,' which means a sampan-like fishing boat, explaining the numerous fishing villages along the east coast. The fishing village has now been turned into a bustling neighbourhood of hawker stalls, trendy cafés, supper spots and much more. Here are 5 things you can do in Bedok.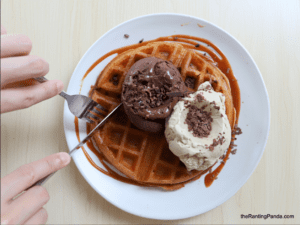 Hay Gelato is a new gelato shop from the people behind Brine Singapore, a contemporary restaurant that uses French and Japanese techniques. Brine, which first opened its doors on the 6th of November 2020 , is also in its early stages as an establishment. For new comers to this already densely populated café scene, they are performing rather well. Hey Gelato also happens to be Brine's R&D kitchen, that's how they get their unusual gelato flavours.
With flavours like banana burnt butter, smoked hay (yes, real hay is smoked and infused into the milk base), yuzu ginger and even truffle-infused gelato, It's almost like they threw random ingredients together to make these flavours and they are actually tasty. Unlike most ice cream stores, Hay Gelato closes at 2AM so If you are a nighthawk rejoice!
Location: 136 Bedok North Ave 3, #01-148, Singapore 460136
Opening Hours: 1.00pm – 2.00am (Tues – Sun)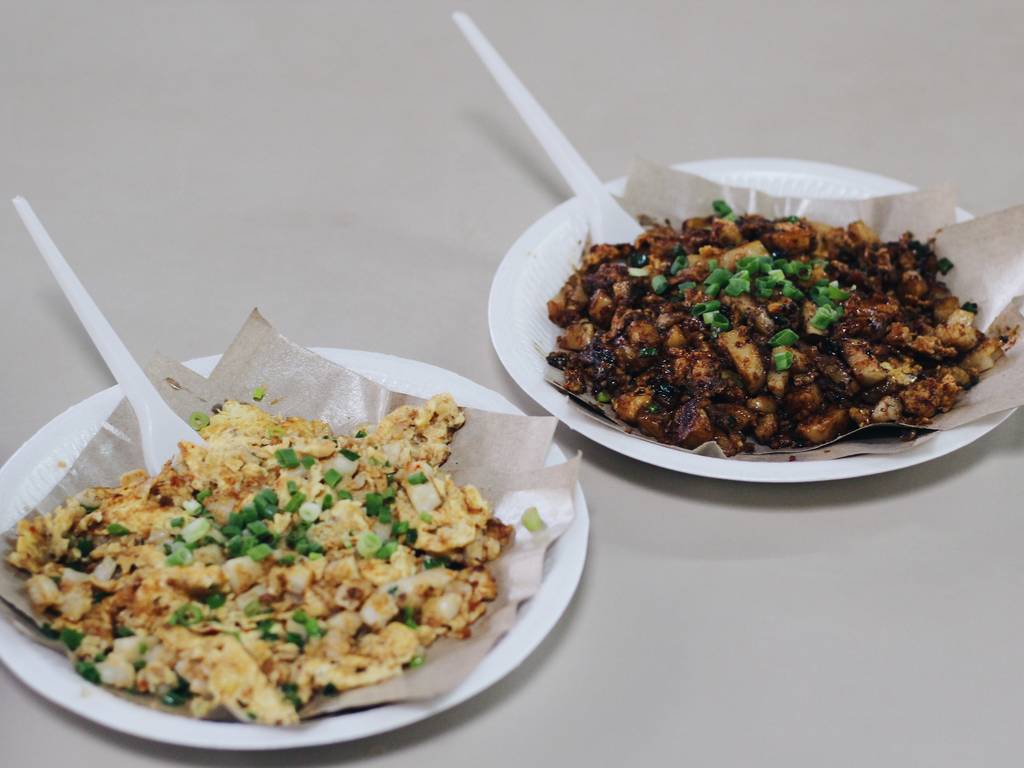 A staple in hawker centres, carrot cake can be eating anytime of the day. Its one of the dishes that is really simple yet still tasty enough to leave us craving for more. This store takes it to a whole different level. Since the 1950s, Mr Quek Sio Tee has been serving carrot cake. He started frying it with his brother in the kampong before heading to a hawker centre in Bedok. Now with the help of his daughter, his family owns six hawker stalls all passionately serving the same Carrot cake Mr Quek perfected. I can confidently say, Mr Quek's carrot cake potentially puts all the other stores to shame so try it out for yourself to see if our tastebuds align.
Location: Block 511 Bedok North Street, 3, Singapore 460511
Opening Hours: 6.30am – 8.30pm (Tues – Sun)
You don't have to go to town to find a solid artisanal bread store, Mr Kneady sells the meanest loafs, with many options and classics like white, whole wheat and walnut bread to a more exotic and stodgier, seed-studded Icelandic Rugbrod (rye bread). If you thought bread was the only thing this bakery sells, you're wrong. To keep things fresh and ahead of the competition, they even start firing up pizzas from 6pm onwards.
The story of Lionel Hor, the store's founder, is fascinating. He dropped out of polytechnic to hone his baking skills at Maison Kayser in Singapore before traveling to New Zealand, New York City, and Iceland to further his culinary education. Armed with his artisanal skills, he returned home in May to open Mr. Kneady's with a loan from his father and has since become the replacement for all the gardenia bread in the neighbourhood.
Location:  348 Bedok Rd, #02-24 The Bedok Marketplace, Singapore 469560
Opening Hours: 11.00am – 8.30pm (Tues – Sun)
Yong Hwa Delights
In Singapore, you can find fish ball noodles almost everywhere. However, finding a stall that makes its own fish and meatballs is uncommon. That's the allure of Yong Hwa Delights, which can be found at the Bedok Interchange and Bedok South Food Centre. The second-generation owners are still perfecting their family's more than half-century-old heirloom recipe and handcrafting each delectable ball. This fish balls are made of yellowtail fish and are plump, juicy, and springy. Fish paste, minced pork, and chives are used to make meatballs that permeates an aromatic, herb-y aroma and taste. The fish and meatballs can be eaten in a soup, but our favourite way to eat them is with dry noodles tossed in the traditional sauce and vinegar mixture.
Location:  207 New Upper Changi Rd, Singapore 460207
Opening Hours: 10.30am – 10.30pm (Mon – Sun)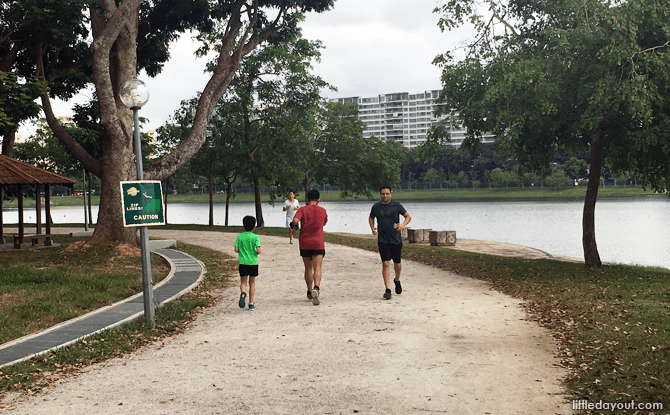 All that food would make you gain a kilogram, lose all that weight at Bedok reservoir with a run. East siders are always hyping up East Coast Park, while Bedok Reservoir goes unnoticed. A run around the park, one loop is four kilometres long, will undoubtedly help to clear your mind and knock you down a few weight classes. There are many beautiful spots in the park, such as the floating boardwalks and waterside decks, where you can relax after a workout or have a true zen experience. The next time you are craving a little nature, skip east coast park and proceed to the real gem, bedok reservoir.
Open:  24/7
There are truly some interesting things in the Bedok area. Who says we have to pay a visit to central Singapore to have some good food and greater fun? Check out these places and explore Bedok today!