If gulping down a cool, thirst-quenching soft drink on a regular Singaporean sunny day lifts your spirit, you will be wishing for another chance to indulge in these nostalgic beverages. We can't say for sure that all these drinks are discontinued, but here are the drinks we used to love in our younger days.
Spritzer Pop
Spritzer Pop, imported from our next-door neighbours Malaysia, is marketed as a "healthy" soda with natural flavours and no artificial colourings. Despite the fact that this drink still included a lot of sugar, it was sold in schools and our parents allowed us to buy it because of the misleading fruits on the container.  The drink had proved early on that with a good advertising strategy you can make people believe anything. This was definitely a more fun approach to hydrate than drinking ordinary water, with exotic flavours like Lychee and Lemon to select from.
Voodoo Jelly
Voodoo Jelly, marketed as "The Jelly You Can Drink," was a fascinating notion for us as youngsters. If not for these photographs above, a fast Google search on this unusual drink yields absolutely no hits, and it might have been a case of collective delusion. The pop-top lid added to the fun of sipping this extra thick drink, which came in a variety of bizarre flavours. Despite the fact that Voodoo Jelly was more of a confection than a drink, discovering it at convenience stores made every dreadful school day better.
Anything/Whatever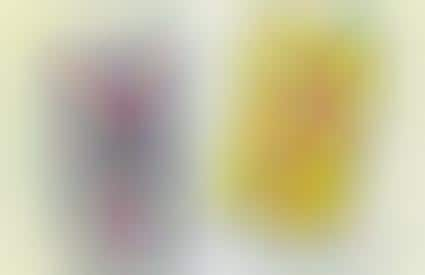 "If you give me anything, I will give you whatever." We remember the slogan for these drinks fairly well. The beverages are unlabelled and have a generic design, so each time a can is purchased, it is a surprise. "Anything" was carbonated and available in six flavours ranging from lemon to root beer, whereas "Whatever" included peach and lemon tea flavours. The marketing, although cheesy, made quite a mark with its visual bus-stop ads with aluminium cans framing the poster.
Green Spot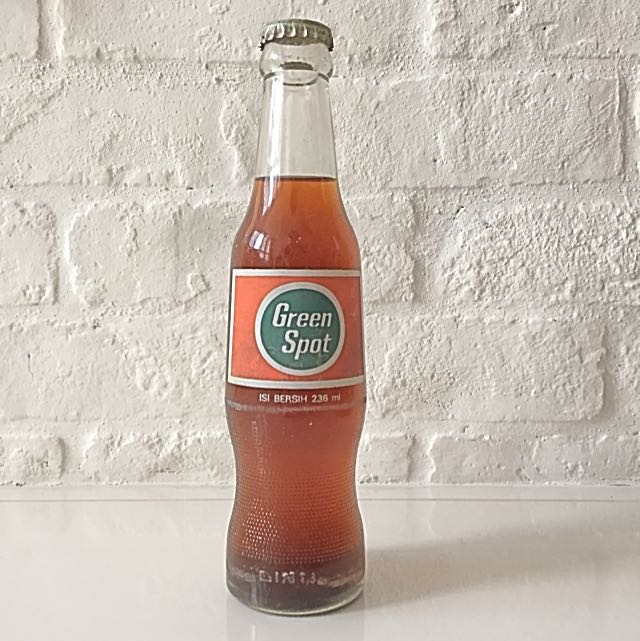 Green Spot will almost certainly be mentioned by everyone over the age of 50 when asked about their favourite childhood beverage. This soft drink is the first "healthier alternative," with a delightful orange flavour despite the high sugar content. This drink was produced by the National Aerated Water Company and made a reappearance in 2016 for a brief period. F&N Orange has been noted to offer the same sweet and zesty flavour as Green Spot if you want to reminisce the same nostalgic taste.
Sportade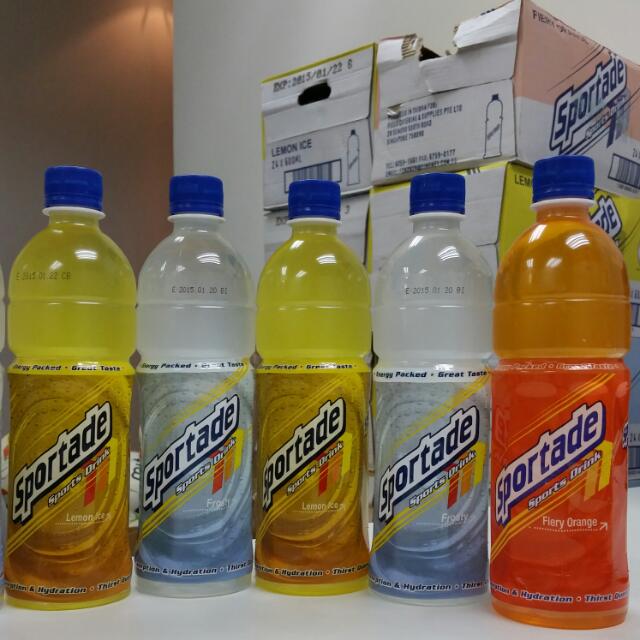 There was nothing better than sipping a cold Sportade from the cafeteria drink kiosk after a lengthy PE class running 1.6KM loops on the track. These beverages were a less expensive alternative to H-Two-O and were an obvious Gatorade knock-off, allowing you to buy numerous bottles even with the small budget we had back then.
We were literally spoiled for choice as youngsters, with flavours ranging from Fiery Orange to Ice Blueberry. Sportade subsequently fell behind competitors like as Pocari Sweat and 100Plus, but today's youngsters will never know the joy of experimenting with numerous flavours in the name of hydration.
When it comes to old-school Singaporean treats, we often forget these legendary drinks. Although you can't find most of these drinks anymore, we hope that this list helped you reminisce the good old days.