Think there's nothing to do at Choa Chu Kang's aging estate? Reconsider your judgment. There's more to this neighbourhood than you can imagine. It's home to nature sites and brimming of character and fun. Here is a comprehensive list of what exactly you can do here.
This chicken rice stand in Choa Chu Kang has garnered customers from all around Singapore, thanks to the famous chef, Eric Teo's rave reviews. For $3, you receive a serving of fragrant rice and your choice of roasted chicken with thin, crispy skin or poached chicken with melt-in-your-mouth soft flesh. The chicken is coated with a flavourful home blend of soy sauce, sesame oil, chicken oil, and served with the iconic spicy chili sauce on the side. The next time you need your chicken rice fix, just visit Ah Boy Chicken Rice for the remedy.
Location: 678A Choa Chu Kang Cres, Singapore 681678
Opening Hours: 9.30am-8.30pm (Mon – Sun) | Only Takeaway Available
Hangout At Lot1 Shopping Mall
Do you like to relax with a little retail therapy? Take a journey to Lot One, Singapore's heartland mall, where consumers may see a movie, have a refreshing dessert at Chateraise, borrow books from the Choa Chu Kang Community Library, and so on. This is a popular hangout spot for students in the vicinity as well as residents in the surrounding area. Lot One, a 'pillar' that has become associated with Choa Chu Kang, was constructed in 1997. Being over 20 years old, the mall might sound a little old on paper, but we ensure you it is far from showing any signs of age.
Location: 21 Choa Chu Kang Ave 4, Singapore 689812
Opening Hours: 10.00am-11.00pm (Mon – Fri) /12.00am (Sat – Sun)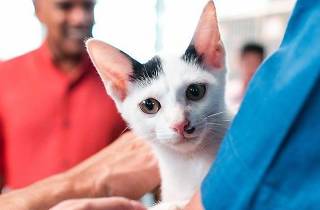 At the SPCA's new facility on Sungei Tengah Road, you can hang out and play with lovely pooches in need of a permanent home. Drop in and give these creatures the love and attention they need if you enjoy spending time with animals. If you're lucky, a volunteer will be on hand to explain you how they came to be at the SPCA. Who knows, maybe you'll find the right one and be able to bring a new friend home with you.
Location: 50 Sungei Tengah Rd, Singapore 699012
Opening Hours: 11.00am-4.00pm (Mon – Sun)
Lai Heng Prawn Noodles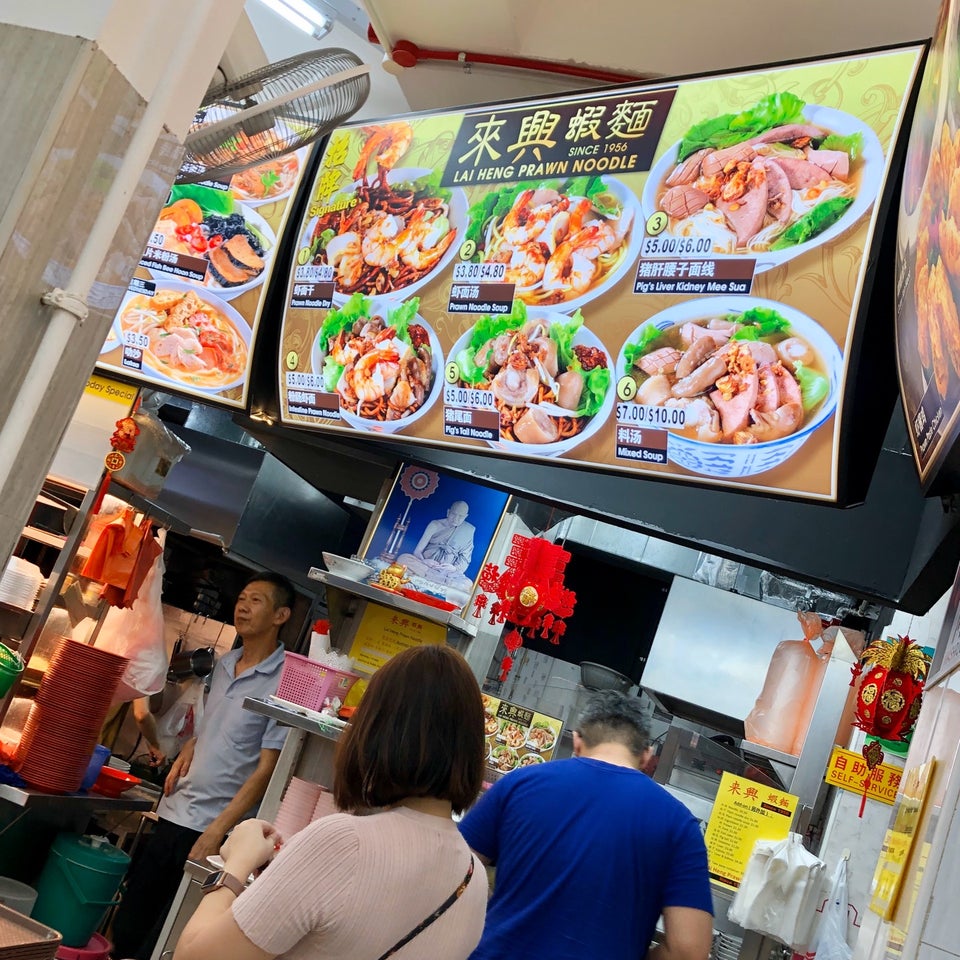 The long line that forms in front of this noodle stand is proof of how popular its meals are. You could have the iconic prawn noodles (from $3.50), dry or soupy, depending on your liking. It's served with a large bowl of yellow noodles or kway teow (or both, if you want), steeped in a fragrant dark sweet sauce and topped with fresh prawns and fish cake pieces. As a cherry on top, you may get it topped with offal for an additional $1. If you ever feel like visiting this stall just remember to come early as they close in the afternoon.
Location: 143 Teck Whye Ln, Singapore 680143
Opening hours: 6.30am-1.30pm (Mon – Sun) | Delivery
The refurbished recreation centre contains a swimming complex with a shaded training pool, water slides, and playground equipment after undergoing a substantial makeover. To practice your swings and serves, there are also eight badminton courts and four table tennis tops. The SAF Warriors, an S-League superpower, play their home games in the enormous football stadium that is housed here. Although you can't kick around in the field, you can play a game of street football available next door. After all that exercising you can unwind and order takeaway from the Pizza Hut or KFC outlets they have there.
Location: 1 Choa Chu Kang Street 53, Singapore 689236
Opening Hours: 7.00am-10.00pm (Mon – Sun)
Who thinks old-fashioned neighbourhoods are uninteresting? Choa Chu Kang, like many other HDB estates, is full of hidden gems just waiting to be discovered! If you are near the area don't be afraid to whip out this list to have some fun.