With the introduction of Phase 2 Heightened Alert, only delivery and takeout options are available. But if you're a food lover, it doesn't mean you can't indulge in your favourite dishes. Many restaurants now provide delivery services, allowing you to dine in elegance even if you're at home. Here are some of the higher end restaurants in Singapore you can order delivery from if you have a special occasion to celebrate or simply have a pretty penny to spare.
Despite the fact that this famous tapas restaurant from Barcelona has just recently opened its doors in Singapore, seats are always rapidly being occupied with reservations. Those who want a taste of Tapas 24 should choose delivery instead if you want to taste their food without going through the hassle of reservation. Their iconic bikini sandwich ($16), which is piled with black truffles, Iberia ham, and buffalo mozzarella, and the Barceloneta's Bomba ($6), which is a deep-fried potato ball stuffed with ham and beef stuffing, are both must-orders. After all that food, wash it all down with a variety of Spanish wines including Cava, both of which are on sale during this stay-at-home period.
Delivery: Here (No Minimum Order)
It's easy, prepare a family meal with Soup Restauran's handy combo of its best-selling dishes that will certainly fill up to five hungry eaters. Savour its renowned Samsui ginger chicken, along with fried rice and belly-warming soup of the day, with the online-exclusive Soup Restaurant Stay home Signature Set ($101).  Devour their claypot tofu and French bean with minced pork to finish of the the meal in a 'healthy' manner. If you are eyeing this set, with the discount code 'Soup15off,' you can save $15 on this package deal!
Delivery: Here (Minimum Order $50)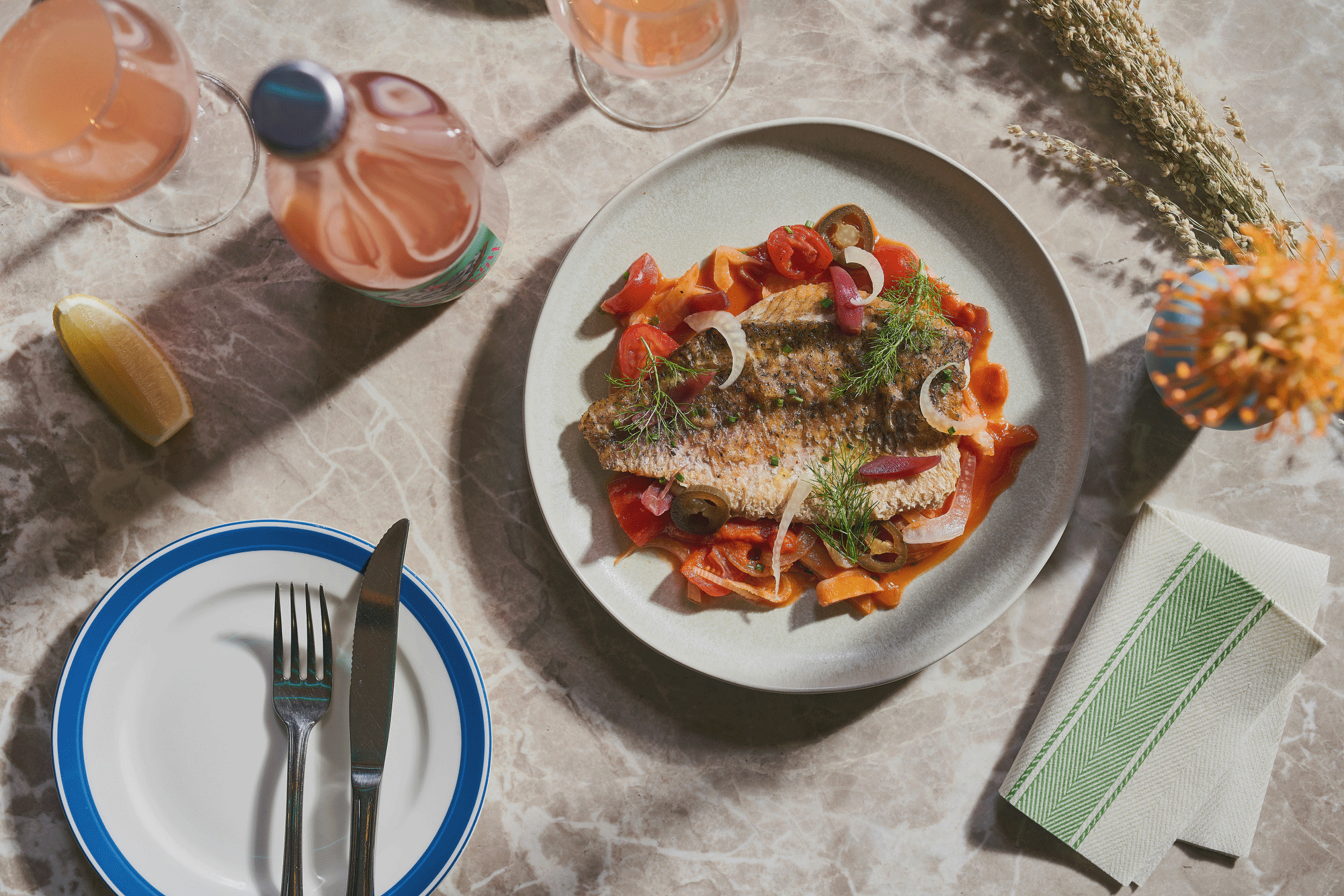 The trouble about working from home is that you may easily succumb to that post-meal food coma. So go ahead and indulge in your favourite carbs. The Cichetti restaurant company opened up for island-wide delivery of pasta and wood-fired pizzas. Favourites from Cicheti include the burratini with onion marmalade and pesto, the classic Margherita pizza ($21) , and the Crack Pie (from $11 a slice), all of which will satisfy your sweet need for carbohydrates.
Delivery: Here (No Minimum Order)
Chef Tamara Chavez (of the now-defunct Ola Cocina Del Mar and Tono Cevicheria) is bringing her next endeavour to Dempsey Hill, which will transport hungry customers to flavours Latin America. Their dishes are inspired by Peruvian culture and is best enjoyed with their handcrafted cocktails blended with regional spirits. From now through the middle of June, the kitchen is giving interested guests a taste of Canchita Peruvian Cuisine. Arroz with Mariscos, or shellfish with rice, Peruvian roast chicken, Lomo Saltado, a Cantonese-influenced beef stir fry, and many others are among the many scrumptious dishes you can expect.
Delivery: Here (No Minimum Order)
From their very own family-run seafood operation, the restaurant receives a consistent supply of the freshest catch, ensuring that each plate of fish, prawns, and shellfish is of the highest quality. Try their tiger prawns, Manila clams, and cuttlefish in the Fisherman's Arrabiata, or try their famous hickory-smoked salmon served on a bed of black forbidden grains. If you have the stomach of a fishermen, you will find delight in what this establishment has to offer.
Delivery: Here (Minimum Order $35)
Times are especially harder now especially for foodies. With this list we hope that even with the new regulations in place, it won't stop you and your family from bonding over a good meal. If you are hungry for more, do check out our other food related articles to satisfy your appetite.