Its beginnings may be traced back to 1822, when Raffles declared the region "Boat Quay southwest side of the Singapore River" as a Chinese Kampong settlement. Many Chinese immigrants settled in the self-contained communal settlement, which eventually served as a transit station for coolies heading to Malaya. It grew in popularity over time, eventually becoming Chinatown. Now it's a bustling town filled with many old and modern architecture. Here is a list of things to do in Chinatown.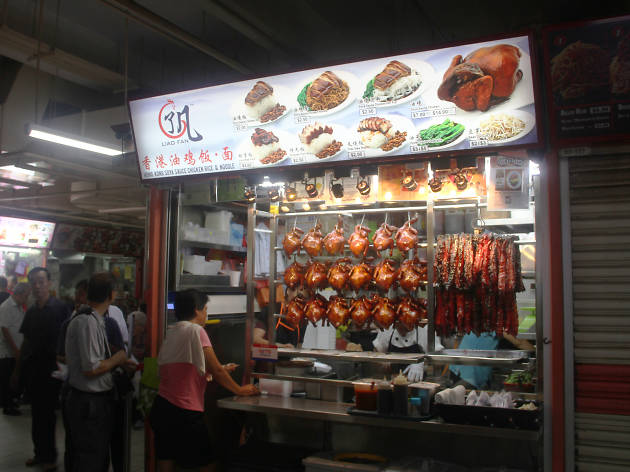 You'd imagine a fancy dining place with high prices when the Michelin star is mentioned. But it's time to start thinking outside the box, because you can receive a Michelin-starred lunch from just $2.80! Their soya sauce chicken rice and noodle are popular at this basic hawker. Although the dishes may seem humble, expect lines to become a little hectic, particularly during peak hours. This stall has become so famous that Chef Chan, the man behind the cart, now has a few outlets in Singapore that serves it albeit at a slightly higher price.
Location: 335 Smith Street #02-126 Chinatown Complex Market & Food Centre, Singapore 050335
Opening Hours: 10.30am-3.30pm (Mon – Sat) | Closed On Sunday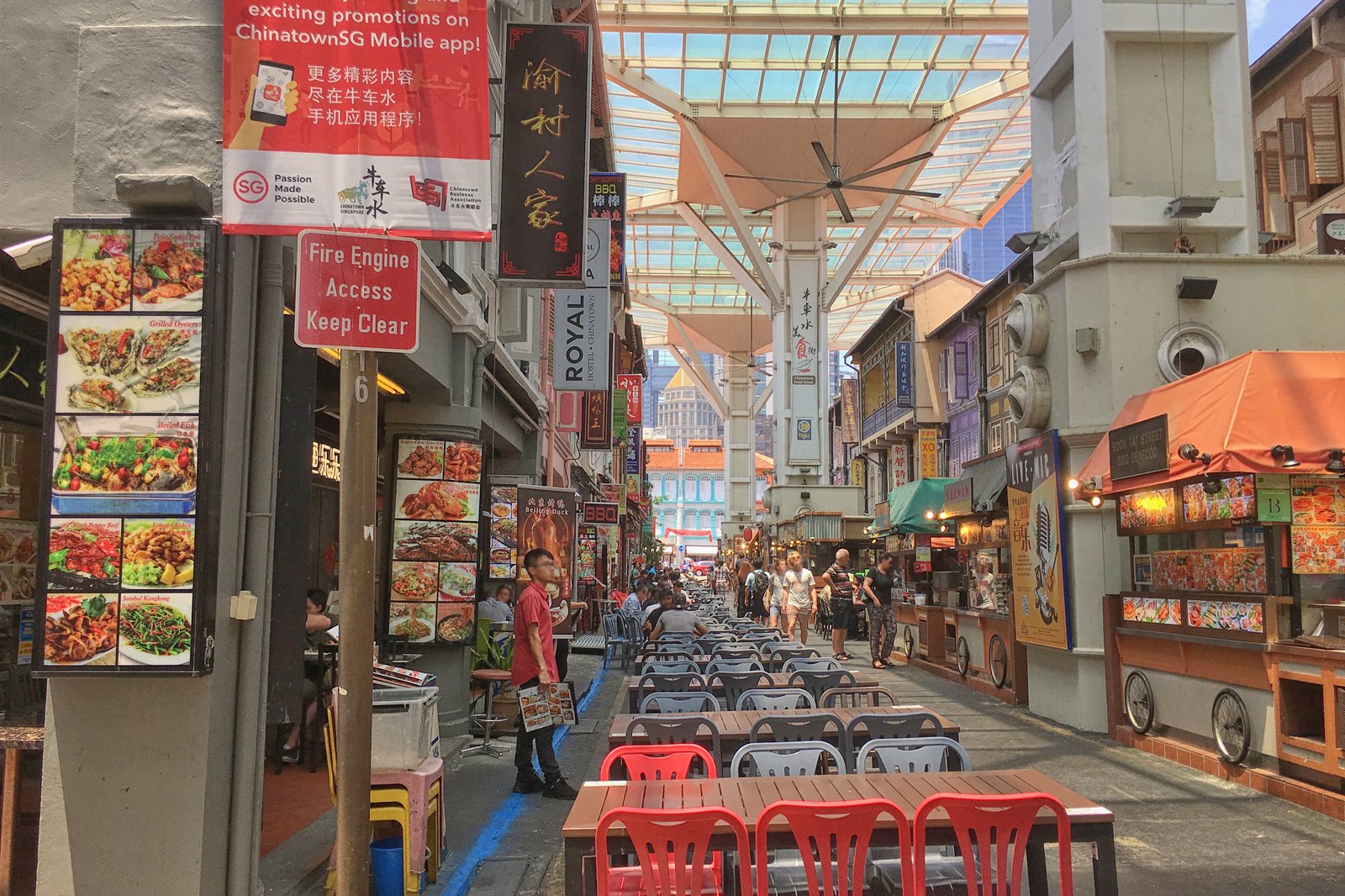 In Chinatown, dining on a street that is always closed might be just the experience you need. Choose from a variety of hawker stalls that are in the area. Although there is a strong representation of traditional food, pricing tend to be on the high side as it caters to the expats and tourists who often frequent the area. Long-standing tenants such as Boon Tat Street BBQ Seafood serves up great food or enjoy King Of Fried Rice's egg fried rice with shrimp and tobiko for $7.50! Expect a wide variety of delicious Chinese cuisine and the hustle and bustle along this street.
Location: Location: Smith Street, Chinatown, Singapore 058953
Opening Hours: 11.00am – 11.00pm (Daily) | Steamboat And BBQ: 5.00pm – 11.00pm (Daily)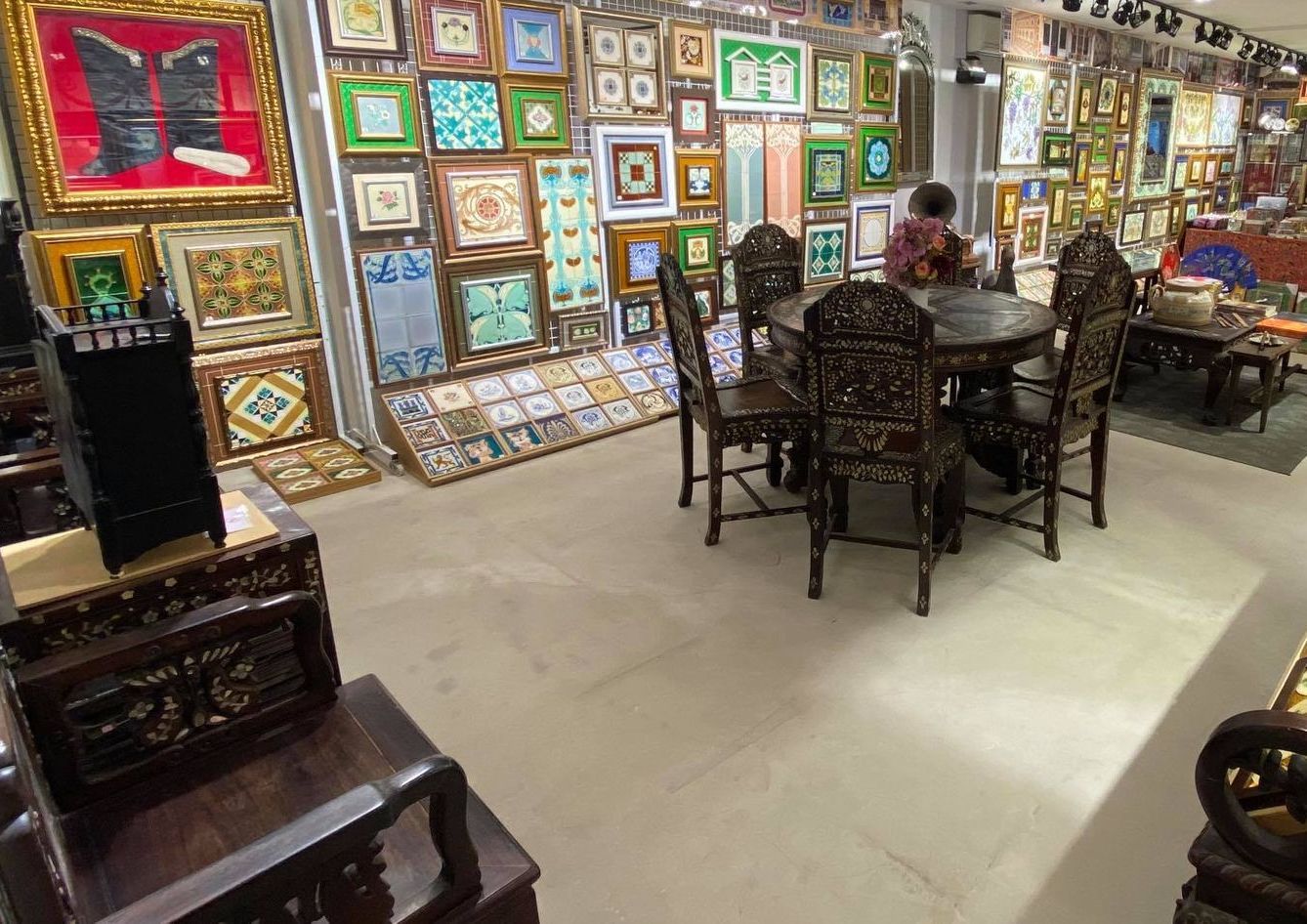 In the past, the affluent Peranakan community in Singapore favoured and decorated their houses, furniture, and other surfaces with these colorful tiles and soon became a distinctive feature of their community and thus the tile began to be referred to as Peranakan tiles.
Nowadays, peranakan tiles are intertwined with local style and architecture, appearing on shophouse facades and even in contemporary home interiors. At the Peranakan Tiles Gallery Singapore, they offer a large collection of vintage and imitation tiles to choose from for your house. If you are lucky, the owner Victor Lim might just take you on a tour of a wonderful collection of old tiles from England, Belgium, Japan and more when you visit them!
Location: 36 Temple St, Singapore 058581
Opening Hours: 12.00pm-6.00pm (Mon – Sun)
Keong Saik Road
Singapore was not always the spotless metropolis it is today. The streets used to be ruled by illegal organizations aka gangs, and Keong Saik Road was one of them. Some of the shophouses along the street were also used for prostitution. In 2017, Lonely Planet named Keong Saik Road as one of the top 10 locations to visit in Asia.
The shophouses remain, but the former red-light district has evolved into a popular gathering location for office employees looking for a nice meal after work. Today, these structures host coworking spaces like The Working Capital as well as trendy eateries and bars.
Location: Keong Saik Road, Singapore 089109
Opening Hours: 24/7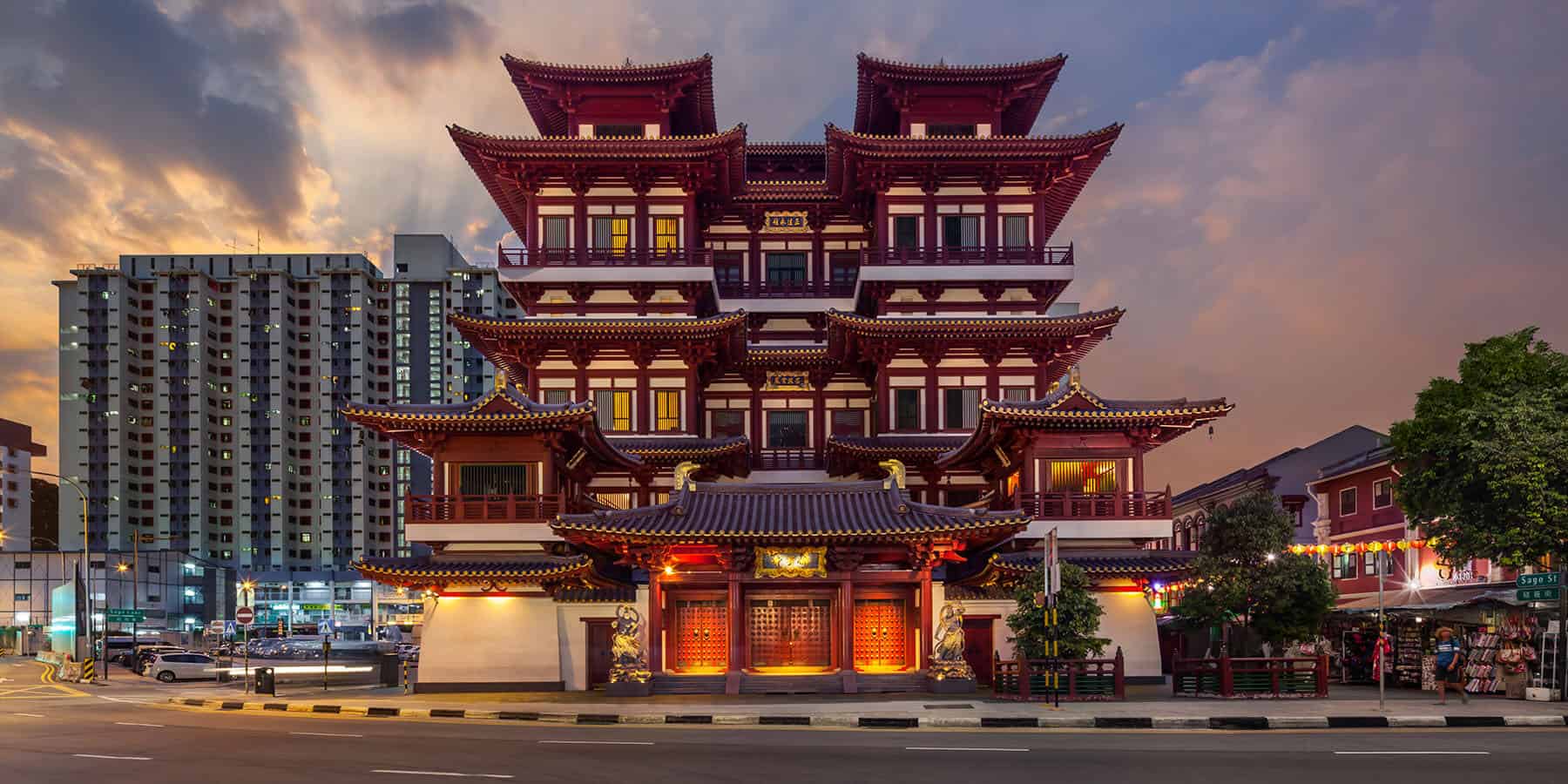 This temple in Chinatown had a massive refurbishment and reopened in 2007, welcoming worshipers and guests to its temple, museum, library, garden, vegetarian restaurant, and bookstore, all inspired by the ancient Tang Dynasty. On the ground floor of the main hall, there is a 15-foot Maitreya Buddha, and the Buddhist Cultural Museum is on the third story.
The temple houses a collection of unique artefacts that chronicle the history of Buddhism as well as the various Buddhist traditions practiced in Countries in Asia. Did you know the Buddhist Culture Museum on the third floor holds an array of revered artefacts of the Buddha, such as bone and tongue relics? These objects are said to be Buddha's body in its everlasting form, according to the religion's doctrines.
Location: 288 South Bridge Rd, Singapore 058840
Opening Hours: 9.00am-5.00pm (Mon – Sun)
Chinatown offers a fantastic reminder of our history in the midst of our city's tremendous expansion and development. But just because it's home to a lot of our preserved structures doesn't mean it's not a fun spot to visit. As evident from this list, there are also plenty of 'hip' things to do.