Even though the weather in Singapore is often hot, don't allow that to stop you from stepping outside to enjoy nature. After all, there's a reason this little red dot is regarded as a garden city. There are countless offshore islands, extensive natural reserves and parks, secret green areas, and hiking routes to discover. Here are some of the most interesting parks and trails to visit.
Sembawang Hot Spring Park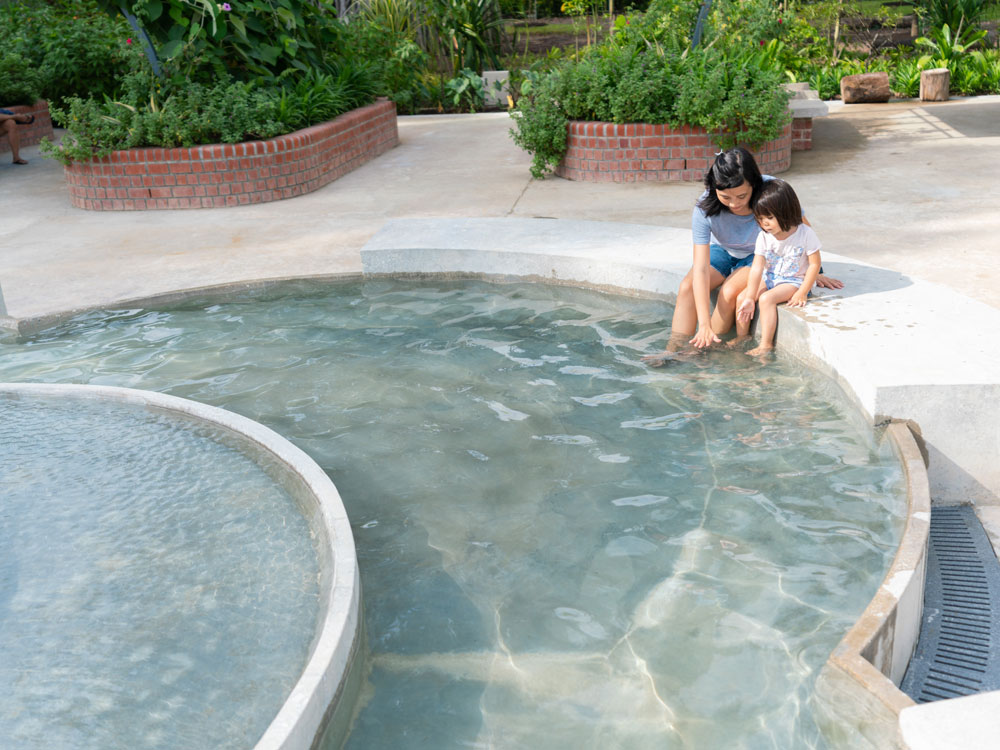 With the renovation of Sembawang Hot Spring Park, Singapore's own natural hot spring has been brought back to life. A 1.1-hectare park has replaced the shabby tiny squares, red brick building and rusted faucets spouting hot spring water. A cafe, a cascading pool, and a flower trail with delicious fruit trees and plants are all available. Try your hand at boiling eggs at the "egg preparation station" for some onsen eggs or relax while dipping your toes into the four-tier fountain. There are also plaques around the park which explains how the hot spring formation came about.
Location: Along Gambas Ave, Singapore 756952
Opening Hours: 7.00am-7.00pm (Mon – Sun)
Botanic Gardens
In 2015, the Botanic Gardens became Singapore's first UNESCO World Heritage Site, as well as the world's first tropical botanic garden on the list. A brief stroll down the street will reveal why it is the city's pride and delight. Morning runs, sunset dates, and visiting the botanical and horticultural sites, such as the National Orchid Garden, are popular activities people look forward too.  You also can look for free to attend events at the outdoor Shaw Foundation Symphony Stage, where the Singapore Symphony Orchestra performs on the weekend when the weather permits.
Location: 1 Cluny Rd, Singapore 259569
Opening Hours: 5.00am-12.00am (Mon – Sun)
Southern Ridges
The Southern Ridges, a 10-kilometer pathway that connects a number of parks in Singapore, including Mount Faber Park, Telok Blangah Hill Park, HortPark, Kent Ridge Park, and Labrador Nature Reserve, is recognized as one of Singapore's most attractive trails. Should you be keen to go the distance, you'll pass by the architectural wonders of Henderson Waves Bridge and Forest Walk along the journey, both of which provide stunning views of the city. This is one of the few occasions in Singapore where you wouldn't want to visit without a good camera.
Location:  Alight at HarbourFront MRT Station, take Exit D, near Marang Road to reach the start of the trail.
Opening Hours: 24/7
Sungei Buloh Wetland Reserve
This is a must-see for serious wildlife enthusiasts. This wetland reserve, which stretches all the way to the north, is rich in biodiversity and home to a large mangrove forest. Monitor lizards, otters, eagles, and even alligators can be seen by visitors year round, but the migratory season is when you should visit, which runs from September to March. This is when shorebirds, waders, plovers, and sandpipers flock to the island. If you feel like wandering the reserve alone is not your cup of tea, don't worry, every Saturday there are free guided tours to learn about the reserves as well.
Location: Sungei Buloh Wetland Reserve Wetland Centre, Singapore 718925
Opening Hours: 7.00am-7.00pm (Mon – Sun)
Mount Faber Park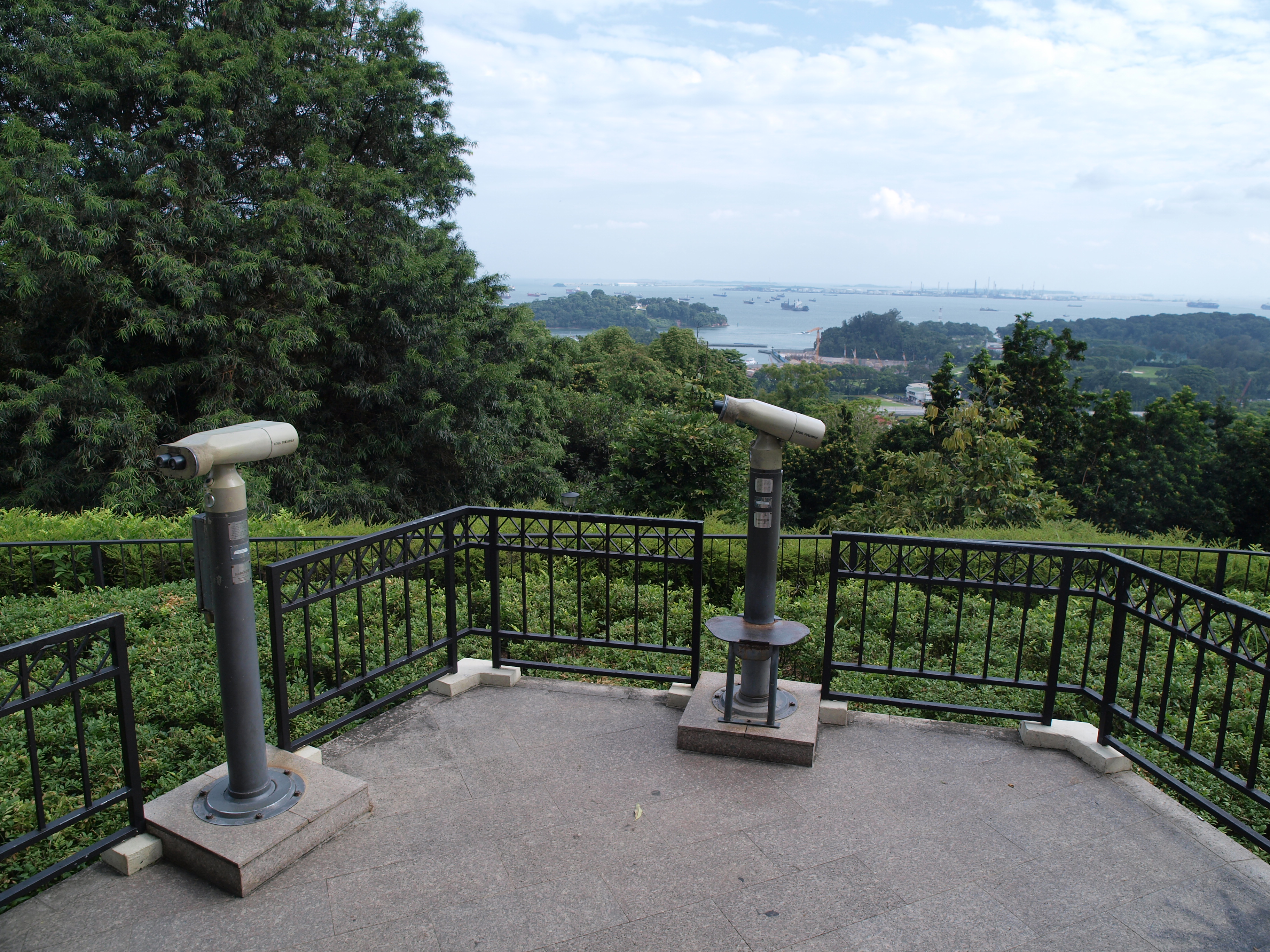 Mount Faber is perhaps best known as a bustling tourist hub, with romantic restaurants and cable cars gliding back and forth to Sentosa. However, Mount Faber Park is also a place where you can climb the leafy slopes and stairs for a view of southern Singapore and its outlying islands. Look through one of the scopes at the viewpoint locations for a breath-taking view. When you reach the top, dubbed Faber Point, you'll be greeted by a Merlion monument and paintings depicting historic incidents that happened in Singapore's young history. After all that, slowly take in the panoramic views of the cityscape and Singapore's surrounding waterways from your position far above.
Location: Junction of Kampong Bahru Road and Telok Blangah Rd, Singapore 099448
Opening Hours: 24/7
Even though Singapore is an urbanized city, there are plenty of green spots to relax in. These locations are nearby and family-friendly, so if you ever need a break from the hustle and bustle of the city, you can recharge by spending time in nature before starting another week of dreadful work.