Since the 1960s, Jurong has been the throbbing heart of Singapore's industrial sector.  However, businesses, ports, and shipyards are not the only things you can find here. The neighbourhood, which includes Jurong East, Jurong West, Boon Lay, and Pioneer, was formerly a swampland that inhabited mudskippers, horseshoe crabs, and crocodiles.  Due to the various retail and dining selections, it is now called the Orchard Road of the West (by us westies) but with more greenery. Here is a list of things you can do when you are in Jurong.
Taman Jurong Market & Hawker Centre
Taman Jurong Market & Hawker Centre, which opened in 1971, is said to be Singapore's first hawker centre. This West-side treasure is an old classic centre, with must-try options like De Ji Hong Kong Soy Sauce Chicken Rice and Noodle, which is one of the most delectable soy sauce chicken in Singapore. Tien Lai Rice Stall for incredible char siew, Sikkander's Briyani for a reasonably priced and fuss-free Indian lunch and ButterNut for a more modern, take on a hawker affair.
Location: 3 Yung Sheng Rd, Singapore 618499
Opening Hours: 11.00am-9.00pm (Tue – Sun)
JEM is the city's third largest residential mall which has the power to rival shopping centres around Orchard Road. Comprising six stories, it includes a variety of retailers ranging from fashion and cosmetics to technology and homeware. It now has Singapore's biggest Don Don Donki, with two entire levels of Japanese food, fresh vegetables, snacks, and lifestyle and beauty items. There's no need to go anywhere else for some last-minute shopping with stores like H&M, Uniqlo, Love Bonito, Muji, and even Fairprice Xtra. This is the perfect hangout spot if the central is too far from you or you are just simply tired from the same old things at Orchard Road.
Location: 50 Jurong Gateway Rd, Singapore 608549
Opening Hours: 10.00am-10.00pm (Mon – Sun)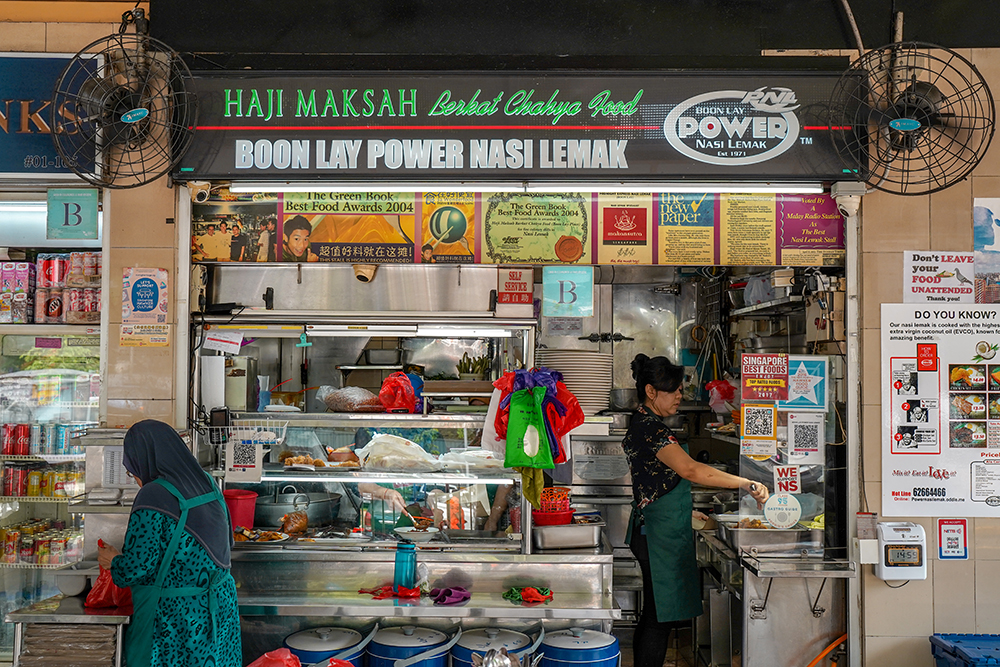 This nasi lemak vendor, easily identified by its massive lines, is a strong candidate for the tastiest plate of nasi lemak in the city and is well worth the wait. From $4, select your choice of meat which includes fried chicken, fish or otah that comes with a heap of delicious coconut rice and a dollop of slightly spicy sambal. It's also one of the very few stalls in the neighbourhood that stays open till 3.30am so it's perfect for any night owls looking for a place to have supper.
Location: #01-106, 221B Boon Lay Pl, Singapore 642221
Opening Hours: 6.30am-3.30am (Tue – Sun) 4.30pm-3.30am (Mon)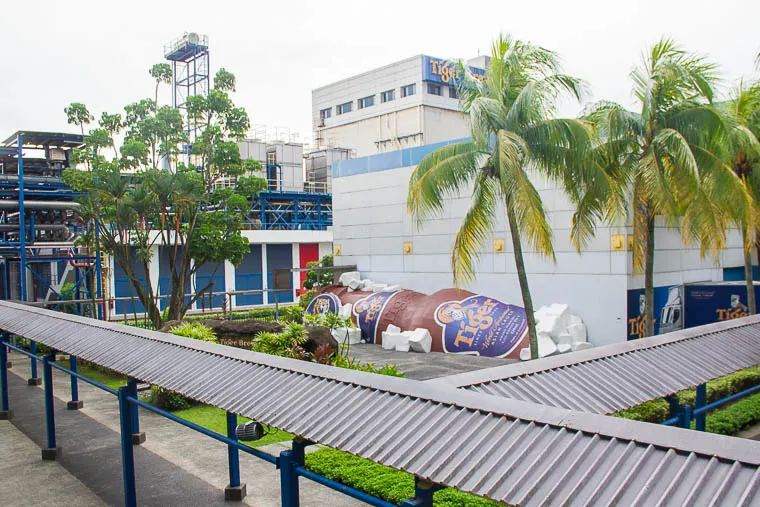 This special experience at Tiger Brewery will delight those who appreciate a good beer (Note: For visitors aged 18 and above only or you have to be accompanied by an adult). This 90-minute tour will take you behind the scenes of Singapore's legendary brew, from how they choose their ingredients to their marketing efforts through the years. However, the only way to truly appreciate Tiger beer and understand its popularity is to try it for yourself. At Tiger Tavern, you'll be able to sample the newest and freshest brews that aren't yet widely accessible. While you are there just remember to not go overboard and drink responsibly.
Location: 459 Jln. Ahmad Ibrahim, Singapore 639934
Opening Hours: 1.00pm – 6.30pm (Tuesday to Sunday excluding PH)
Tour Price: $20 (Adult) | $12 Child  (Available only on Sat & Sun) | Book your tours here!
Zai Shun Curry Fish Head
Zai Shun Curry Fish Head, despite its name, is better known for its steamed fish and porridge. Choose from a variety of farm – raised fish, including red grouper, pomfret, and rarer species such as the empurau. The fish is prepared in your choice of Teochew or Cantonese cooking style and a special sauce that perfectly matches the delicate meat of the fish. Don't miss out on their other outstanding items like bitter gourd with eggs, braised pig belly, salted egg minced pork, and fish cake to pair with your plain congee.
Location: 253 Jurong East St 24, #01-205, Singapore 600253
Opening Hours: 7.00am-3.00pm (Thu- Tue)
Jurong is no longer the backwater industrial district it once was and it's time to leave your bed and risk the lengthy train commute to experience a different part of Singapore that you have not yet explored. There are surely more places to be uncovered so check out more of our articles here!