As humans, it's only natural that we are in love with carbohydrates. Nothing can get in the way of our baguettes, buns and other baked goods. Fortunately for us, Singapore continues to evolve, with top-tier bakeries delivering high-quality bread and artisanal loaves. Here are some of the bakeries in Singapore you absolutely should not miss.
Micro Bakery is impossible to miss because it is housed in the renowned Red House in Katong. With its cozy atmosphere and the scent of freshly made bread in the air, you'll feel right at home here. The main goal of this establishment is to serve great and hearty meals while providing a friendly environment for people to take a break from the Singaporean rush. Get some buns, cakes, sourdough breads, and even coffee to go, in addition to breakfast selections like the Scrambled Eggs Tartine ($15.00) and Big Breakfast ($25.00).
Location: 63 E Coast Rd, #01-06, Singapore 428776
Opening Hours: 8.30am-3.00pm (Wed – Sun)
Paul is undeniably responsible for some of the tastiest loafs and pastries that I have ever known. Their bread is made using delicate winter wheat like Camp Remy, a classic French grain that gives bread a rich flavour. At their counter, you'll discover a wide selection of freshly made bread and sourdough. Flute Paul ($3.50), Pain de Campagne ($6.20) , and its famous Baguette Charlemagne ($3.90) are all a must try on their menu. You can even get the Paul's famous mille-feuille (from $7.60) and tartlets (from $7.10) if you are looking for something a little sweet.
Location: 163 Tanglin Rd, #01-16/17 Tanglin Mall, Singapore 247933
Opening Hours: 9.00am-7.00pm (Mon – Sun)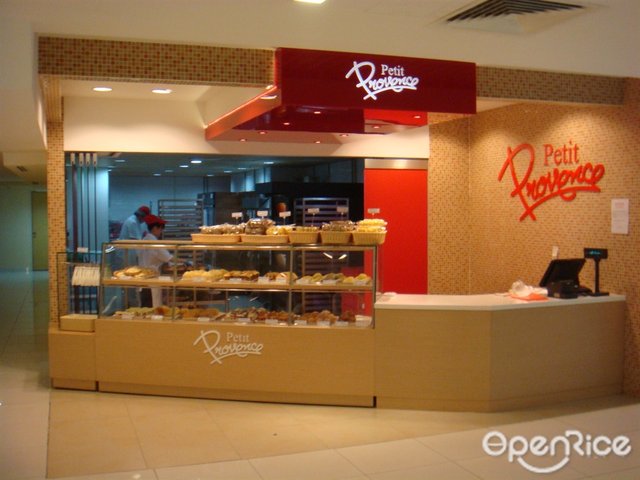 This Japanese bakery should be familiar to bread enthusiasts alike. Countless people visit for their tasty and healthy bread. Provence sticks to their promise of utilizing only the best ingredients in their recipes. Although their offerings are somewhat more expensive than your neighbourhood bakery, the taste is really what counts. You can fill your stomachs with their distinctive fluffy Milk Pan (from $2), Cinnamon Roll (from $1.30), and Koshi An Pan (from $1.30) which are all well-known Japanese favourites. It's no surprise that this tiny shop has grown in popularity and now has a cult like following of loyal customers.
Location: 118 Holland Ave, #01-04, Singapore 278997
Opening Hours: 9.00am-10.00pm (Mon – Sun)
Unlike what is stated in its name, Bread & Hearth doesn't actually have a stone-hearth oven in their kitchen, but you can find traditional warm and fluffy traditional European breads in their store. Their commitment to using age-old, time-consuming baking methods like using levain, helps boost the flavour of their dough overnight. They also use unbleached flour as well as imported French butter, both of which are notoriously expensive. Thanks to this, their buns like Le Croissants ($2.90) and Pain Au Chocolat ($3.00) have all attracted repeat customers.
Location: 18 Keong Saik Rd., Singapore 089125
Opening Hours: 8.00am-6.30pm (Mon – Sun)
Petit Pain is a well-kept secret in the Joo Chiat area. The bakery, which specializes in croissants, makes only small quantities of baked goods every day that sells out quickly. Unlike most bakeries, improvers, preservatives, and artificial flavoring are not used in the baking process. The croissants are light, buttery, and flaky, and they're tastiest while they're still warm. If you have already eaten a ton of their croissants ($3.00), you can turn to other must-tries like their Apple Danish ($3.80) and Raisin Escargot ($3.60).
Location: 315 Joo Chiat Rd, Singapore 427566
Opening Hours: 11.00am-5.00pm (Tue – Fri), 10.00am-4.00pm (Sat – Sun)
With this list, I'm sure your next breakfast or brunch wont ever be boring. Just be sure to bring along a buddy and share the love. If you are interested in reading up on more food filled list do check out the other articles we have here!