Pasir Ris, like many other Singaporean neighbourhoods, was formerly a kampung before being transformed into residential estates and recreational places we have come to know and love like Downtown East and Wild Wild Wet. Even after its sophisticated makeover, this peaceful part of town remains a relaxing retreat for locals and nature enthusiasts. Here is a list of things you can do to have fun in Pasir Ris.
At this roller-skating rink at Downtown east, show off your amazing footwork while burning approximately 250 calories every 30 minutes, all while having fun!  For skating enthusiasts, HiRoller provides customers with great experiences complete with disco lights and pounding music. If it's your first time, don't worry about falling flat on your face as inline skating experts and qualified instructors are all on standby to assist you (recommended for newbie skaters to be at least 6 years old and up). This is a great place if you are looking to learn the art of skating or simply want to sharpen your skills. Why not skip the park the next time you feel like going skating and head on over to HiRoller Indoor Skating Rink instead!
Location: 1 Pasir Ris Cl, Level 5 E!Hub @ Downtown East, Singapore 519599
Opening Hours: 11.30am-9.00pm (Mon – Sun) | Pricing: Starting from $18
Yumen Hut, first opened in 2008 at Downtown East serving as a casual eating place for handmade noodle lovers. It has since become a staple among Eastsiders who crave the comforting bite of ban mian and you mian. The tastes of the noodles are incredible, packed with flavour and nutrition, as their noodles are prepared with vegetable juice. If you are feeling adventurous, their menu also includes pasta sauce pumpkin noodles (from $6.80) and laksa paprika noodles (from $6.80).
Location: 1 Pasir Ris Cl, #02-323, Singapore 519599
Opening Hours: 11.00am-10.00pm (Mon – Sun) | Delivery
Pasir Ris Town Park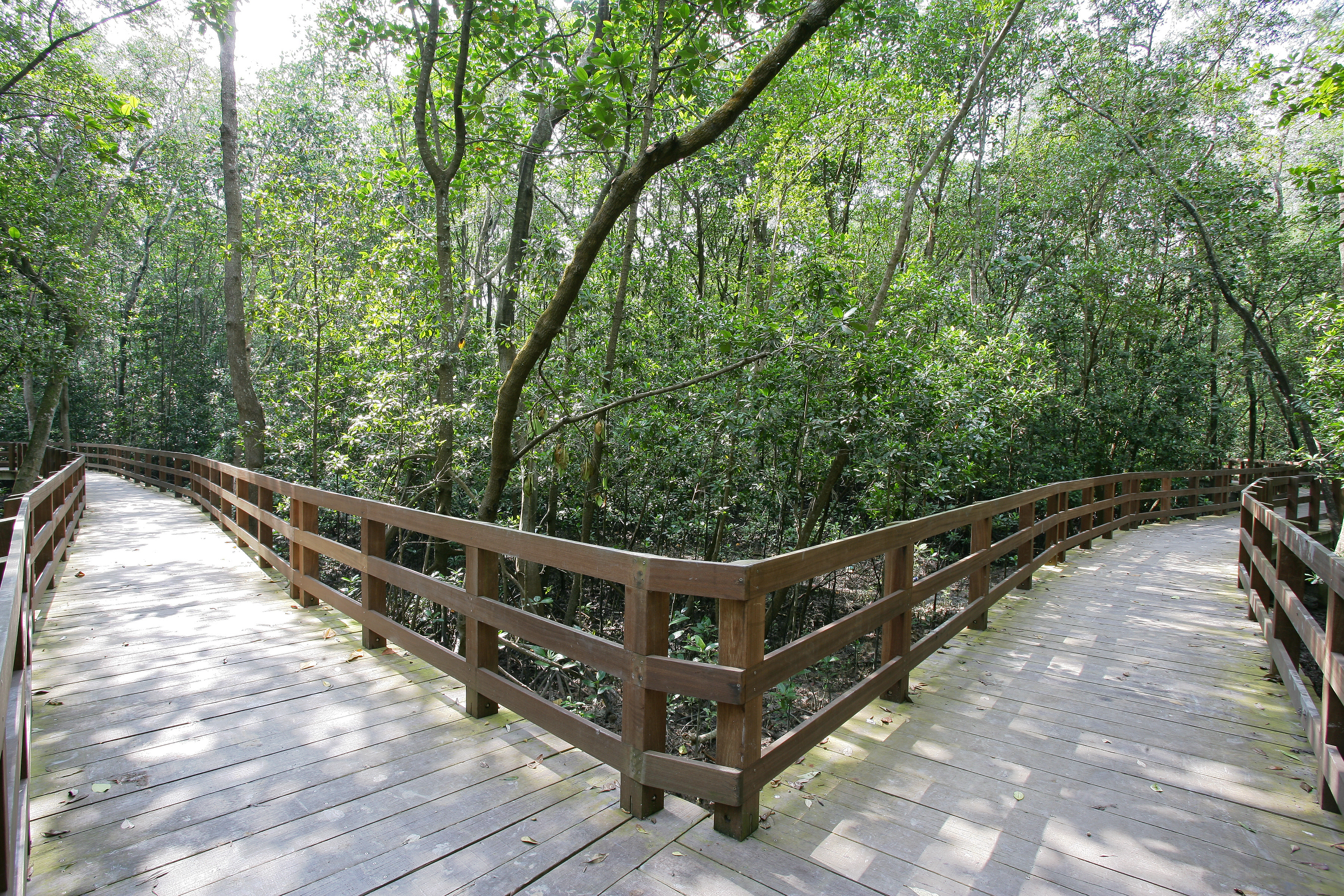 At this coastal hybrid location, you'll be one with nature as well as the sea. Pasir Ris Park, which is located along the beautiful coastline, has playgrounds and hedge gardens for the kids to burn off some energy, while the adults can light up the barbeque pits for a grill night out with the family. If you are alone, birdwatching from the three-story viewing tower is another activity that is popular, as is exploring the six-hectare mangrove forest through the boardwalk while admiring little critters. In the waterways, you can even see mudskippers, crabs, fishes and even monitor lizards if you're lucky.
Location: Along, Pasir Ris Central, Opposite Pasir Ris MRT Station, 519639
Opening Hours: 7.00am-7.00pm (Mon – Sun)
You might think horseback riding is reserved only for polo players and rich people. However, at Gallop Stable @ Pasir Ris you can begin your new hobby taking up horseback riding as a pastime or a serious sport. Gallop Stable offers beginner riding lessons in the form of private or group lessons, where you'll learn the fundamentals of riding, including how to lead your horse, mount, sit in the proper riding posture, walk, trot, halt, and securely hopping off. Basically, everything you need to know to surpass the average joe. If you have a want to fulfil the wishes of your little princess, pony rides are available for the little one as well!
Location: Carpark C, 61 Pasir Ris Green, Singapore 518225
Opening Hours: 10.30am-12.00pm,2.00pm-7.00pm (Tue – Sun),  | Pricing: From $45 per session
Adventure Paddlers has been providing training to the general public who wish to master the techniques of a true water sport master since 1996. This water sports centre provides lessons on both on land and in the water depending on your comfort levels. They also provide consultation, development, and operational training to groups and organisations involved in marine-related operations. Check out their unique Coastal Clean Up Tour ($25 per person) via kayak launching from Pasir Ris Park and Stand Up Paddle Boarding with Dogs ($75 per person plus one dog) so you can have some good fun with your friends or man's best friend.
Location: 131 Pasir Ris Rd, Singapore 519148
Opening Hours: 3.00pm-10.00pm (Mon – Fri), 10.00am-10.30pm (Sat – Sun) | Pricing: Starting from $25
With this list, we hope that the next weekend you have will not be spent rotting at home. Instead go on a perfect getaway with your family and friends to at least one of these places. If you enjoyed this article and found it helpful, please do check out the many other fun filled ones we have.