Rollercoasters and huge ferris wheels aren't the only attractions at theme parks.  There are many quirky themed attractions all over the world that is different from what we are used to, focusing on anything from toilet humour and even drugs. Here's a list of some of the world's most unique theme parks that we have gathered.
In the 1980s, a candy factory in Holme-Olstrup (Denmark) began producing bizarre confections with names like seagull droppings, ear wax, and dog fart. Children were naturally enthralled by the bizarre candy and their names and with their success, BonBon-Land was established in 1992. The amusement park, which has over 60 rides, is adorned with sculptures depicting vomiting rats, defecating dogs, and peeing ants, among other bodily functions (can you believe it? :O).
Sit in the Dog Farting Rollercoaster, which transports you over enormous piles of faeces while delivering a disgusting soundtrack to match. With all this hilarious antics, the park is quite popular in Denmark, with over 500,000 visitors each year, and let's face it, no matter how old we are, toilet humor never gets old.
Location: Gartnervej 2 4684 Holme-Olstrup, Denmark
In 2016, Dubai launched the world's first theme park dedicated entirely to Bollywood. On 1.7 million square feet of land, Mumbai's famed movie industry is honoured with 20 daily live events ,16 rides and cinematic attractions in five separate zones all based on Bollywood blockbusters.
For instance, The "Sholay: The Hunt for Gabbar Singh" 3-D attraction equips you with laser weapons to shoot down bad guys like in the film, while the "Lagaan: The Thrill Of Victory" showcases a game of cricket via a motion simulator based ride. On top of the attractions, there are numerous restaurants in the park that provide the greatest Indian cuisine, including exquisite dining at Mughal-E-Azam, that serves regal Gujarati cuisine.
Location: Bollywood Parks Dubai, United Arab Emirates
Crocosaurus Cove in Darwin, Australia, is more of an urban wildlife experience than a theme park. Its "Cage of Death," on the other hand, can compete with the deadliest of rollercoasters in terms of scare factor. Submerge yourself in the 9-foot acrylic tank and meet face-to-face with a 16-foot-long dangerous crocodile who is only glad to see you because it thinks you are food. It would be a perfect trip if you are an adrenaline addict.
Home to the world's biggest collection of Australian reptiles, Crocosaurus Cove has a 44,000-gallon freshwater aquarium with barramundi, archer fish, turtles, and whip rays you should definitely check out. Here you can take a selfie with new born crocodiles, go crocodile feeding or even fishing, where guests can dangle food in front of adolescent crocodiles from a platform.
Location: 58 Mitchell St Darwin, NT, Australia 0800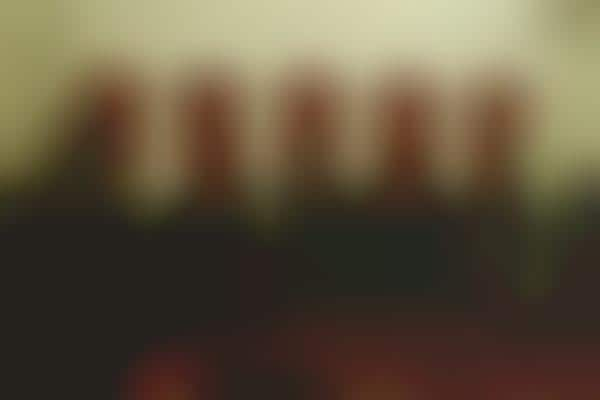 If you're interested in visiting a secretive bunker packed with gulag artefacts, the Soviet Bunker in Lithuania's Nemencine woods is a good place to start. In a bunker previously used to shelter soviet troops, you can receive the complete Soviet-era experience. You will be transported back to 1984, where you hand up all of your personal things to the guards upon entering. After that, you'll try on gas masks, consume Soviet military rations, learn Soviet hymns, and may even get interrogated by ex-army interrogators. Not much can be found on their website or Facebook (they are that secretive) so for more information, you would have to contact them directly to find out.
Location: Russia 54.83135812836426, 25.53537261557045
After all these years, Colombia is still haunted by Pablo Escobar's drug-trafficking 'legacy'. Instead of attempting to obliterate his image, the Colombian government constructed a theme park on the grounds of the world-famous drug smuggler's house, allowing them to finally cash in on his illicit profits. What does it have? A zoo, a bullfighting ring, a private jet and airstrip, relics of his vehicle collection, and other items that will offer you a look into the luxurious life of this former international cocaine king. The ideal destination for all Narcos fans alike.
Location: km 165 AUTOPISTA MEDELLIN BOGOTA 053448 Puerto Triunfo, Antioquia, Colombia
The first thing that comes to mind when we think of amusement and theme parks are bright lights and huge roller coasters. With this list, we are sure that we have widened your horizons on theme parks and hope that you will eventually get to visit one of them once the pandemic is over.