Since gyms and workout studios are opened, we are sure many of you would want a solid studio to visit and keep fit. With all the studios in Singapore and their many quirks, we have found out 4 facilities with commendable standards known or unknown throughout Singapore's fitness landscape.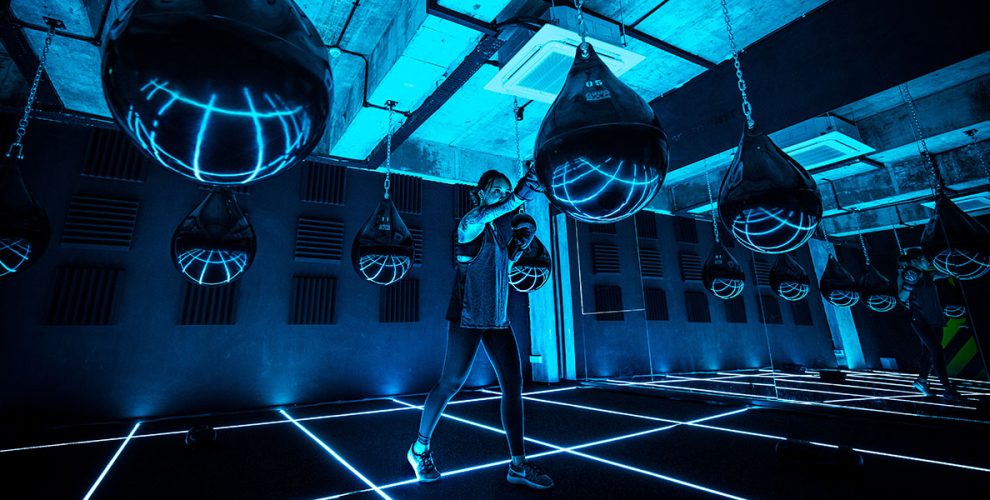 In addition to a spin studio, Ground Zero includes a dedicated area for Resistance courses, which are a 45-minute full-body exercise that builds strength and endurance. You'll go around several stations during each session, and the focus will vary based on the sort of workout you require. Here is a breakdown of these stations: Build is used to increase muscle strength, Power is used to do heavy complex actions, and Endurance is used to test the cardiovascular system. After that, treat yourself to a well-deserved shower scented and decked with Ashley & Co products and not the usual generic no name soap dispensers.
Location: 18 Cross St, Singapore 048423
Opening Hours: 6.00am- 10.00pm (Mon – Fri) | 7.30am-4.30pm (Sat – Sun)
Pricing: From $45 Per Class
Ritual believes that you should train your body like a machine rather than using fancy equipment, therefore don't expect to see any treadmills or cycles here. During the 30-minute workouts, kettlebells, medicine balls, suspension ropes, and gymnastic rings are used instead. Each class can hold up to ten people and begins every half-hour, so there are no excuses for missing out. And for personal equipment, don't worry about shoes. Ritual is fitted with a shock-absorbent gym floor that doesn't require shoes, so you can just walk in and start working out.
Locations: Holland Village | Raffles Place | Alocassia Apartment
Opening Hours: 6.00am- 10.00pm (Mon – Fri), 7.30am-4.30pm (Sat – Sun)
Pricing: From $37.50 For a 3 Session Starter Pack
At The Garage, it's all about the mind, will, and body. You may be intimidated by the notion of working out in this grungy fitness centre, but fear not, its just a circuit training facility that provides HIIT sessions and personal coaching for people of all fitness levels, even gym newbies. Classes are created by a team of sports and medical professionals which are made to challenge your strength, endurance, and cardio health in the shortest period of time possible. Free weights, suspension trainers, rings, boxing, yoga, and other exercises are also available if you are craving something more relaxed.
Location: 17 Lor Kilat, #01-11, Singapore 598139
Opening Hours: Depends on class timings
Pricing: From $380 For 10 Classes
F45 is a great way to flex those muscles and go all out. The Australian fitness studio provides 45-minute exercises developed by celebrity trainer Luke Istomin that include aspects of HIIT, circuit training, and functional training. Each workout is designed to increase strength, endurance, and resistance. Their blend of interval, aerobic, and strength training has been shown to efficiently burn fat and develop lean muscle, according to the company.
Locations: Multiple Outlets Islandwide
Opening Hours: 6.00am- 10.00pm (Mon – Fri), 7.30am-4.30pm (Sat – Sun)
Pricing: From $49 For A 14 Day Trial
Long gone are the days where you laze around at home, with these studios and fitness centres, we hope that you make the right choice that fits your workout style. All off them have well crafted itineraries and programs that are sure to have you leaving with a rock hard six pack (if you are continuously motivated to workout that is).