Most of us can't resist the appeal of the sun, sand, and sea when looking for some weekend rest after a hard work week.  As heightened alert relaxes and the heat intensifies, it appears that Singaporeans are returning to the beaches to soak up some much-needed Vitamin D. If you are looking for a place to chillax, here's a list of the finest beaches in Singapore to help you out.
Sembawang Beach
Sembawang Beach, which overlooks Malaysia from the Straits of Johor, is among the few natural beaches left in the city.  This northside natural escape is just 15 hectares in size, therefore it's not as large as the East Coast or Changi beaches people tend to flock towards. However, it is rich with history along with nearby points of interest like the Sembawang Memorial and Kampong Wak Hassan, makes it worthwhile to visit.
Fishing and barbecuing are popular activities at this beach, so bring your own fishing rods or grilling equipment and join in the fun. Alternatively, head over to the battleship playground, which offers a plethora of entertaining elements for both young and old to enjoy, including a large circular swing.
Location: Sembawang Rd
Pasir Ris Beach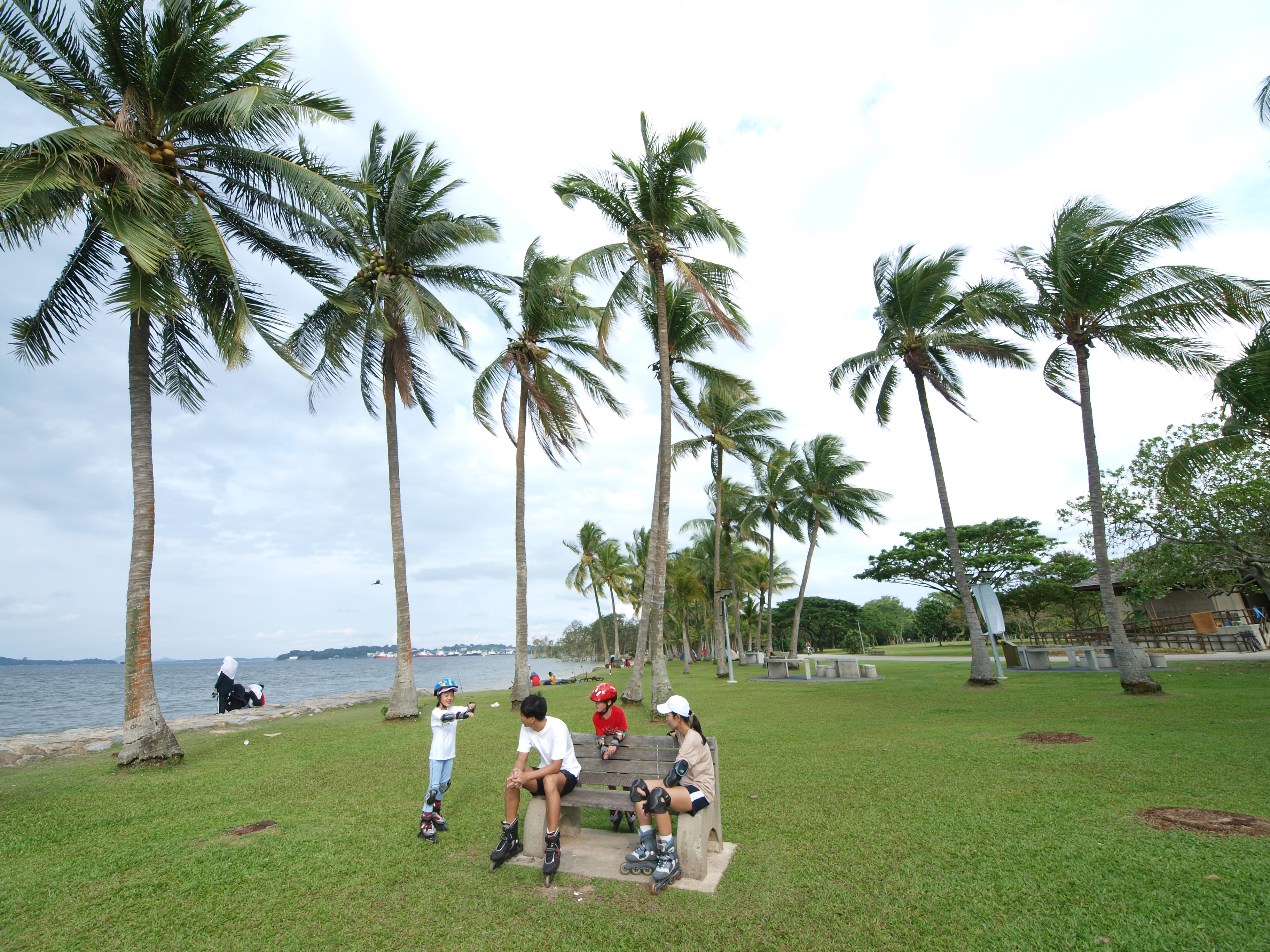 This 70-hectare park has plenty of things to keep the whole family entertained, including a six-hectare mangrove forest that can be explored through boardwalks and a gallop stable where kids can go pony riding. It also features a three-story bird-watching tower, barbeque pits, bicycle paths, and one of Singapore's largest playgrounds near the park's western end.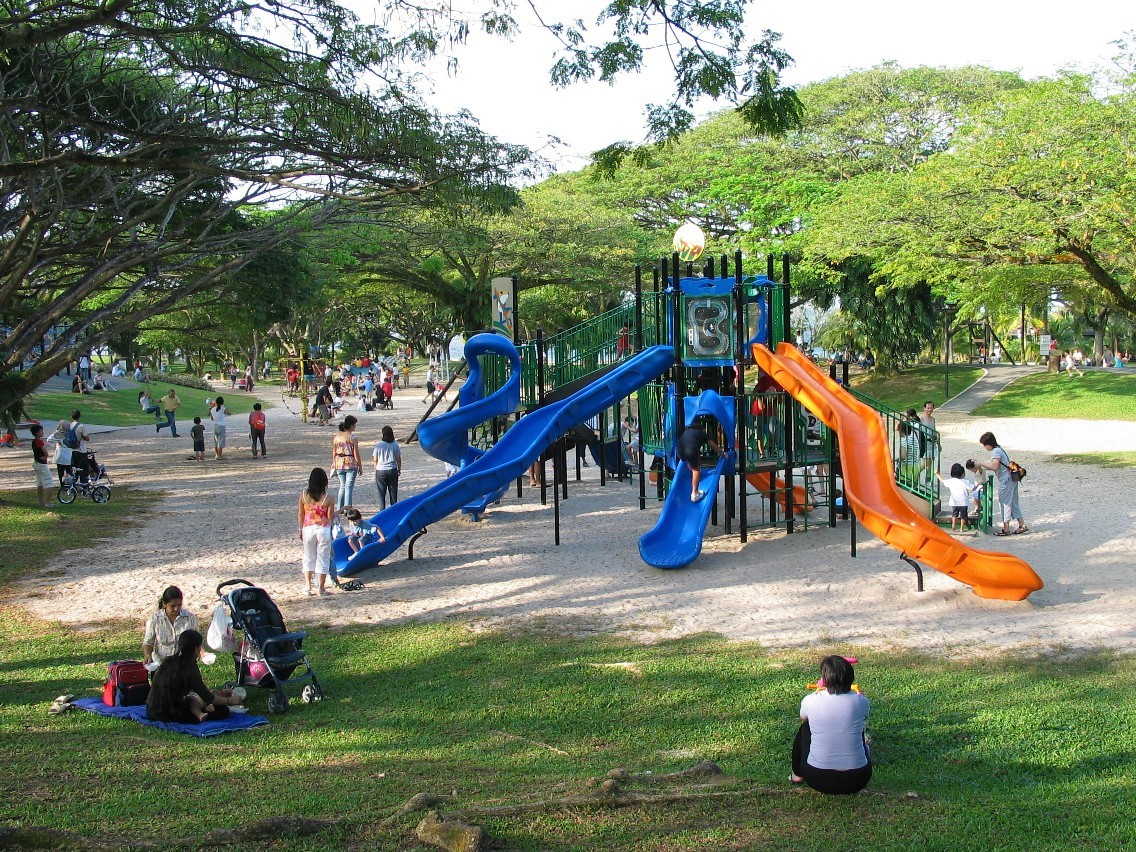 In the huge playground, you can expect to see slides, space-nets, rope climbing walls, cableways, and basketball courts which are all fun for the young and old in your family. If you're feeling really daring, camp in one of the park's approved camp sites and participate in water activities such as kayaking and stand-up paddle boarding.
Location: 136 Pasir Ris Rd, Singapore 519127
Changi Beach Park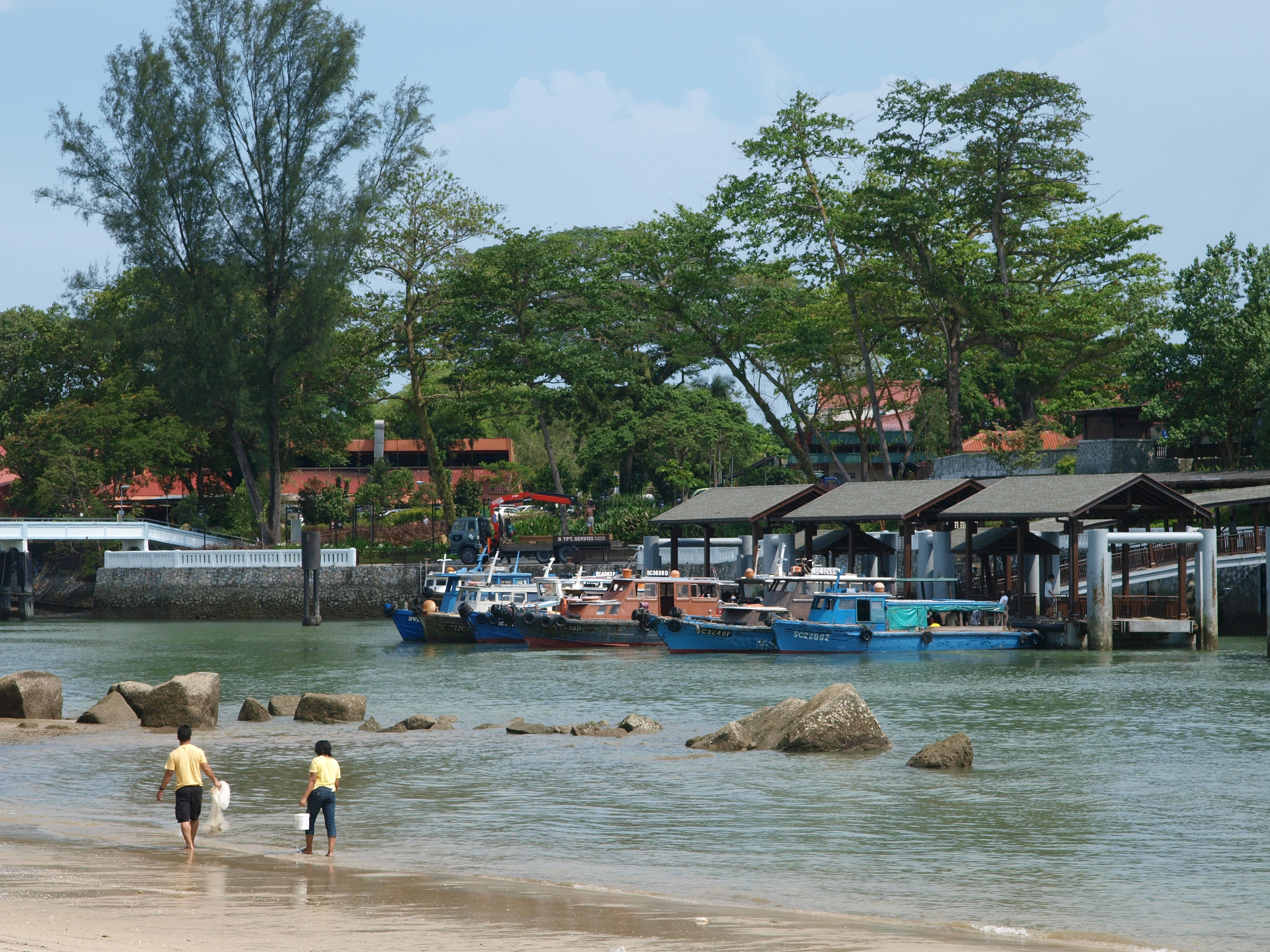 This lovely stretch of beautiful white sand is studded with thick casuarina trees and other vegetation. It stretches from Changi Point to Changi Ferry Terminal and is a favourite swimming destination for locals alike but be cautious, as there have been reports of crocodiles in the sea. If you are afraid, stick to land-based activities like fishing, cycling, and rollerblading along their 3.5-kilometer stretch of pathway for something more your speed. Psst, if you are feeling a little adventurous than usual, you can also take a ferry ($4) to Pulau Ubin from Changi Jetty.
Location: Nicoll Dr, Singapore 498991
East Coast Beach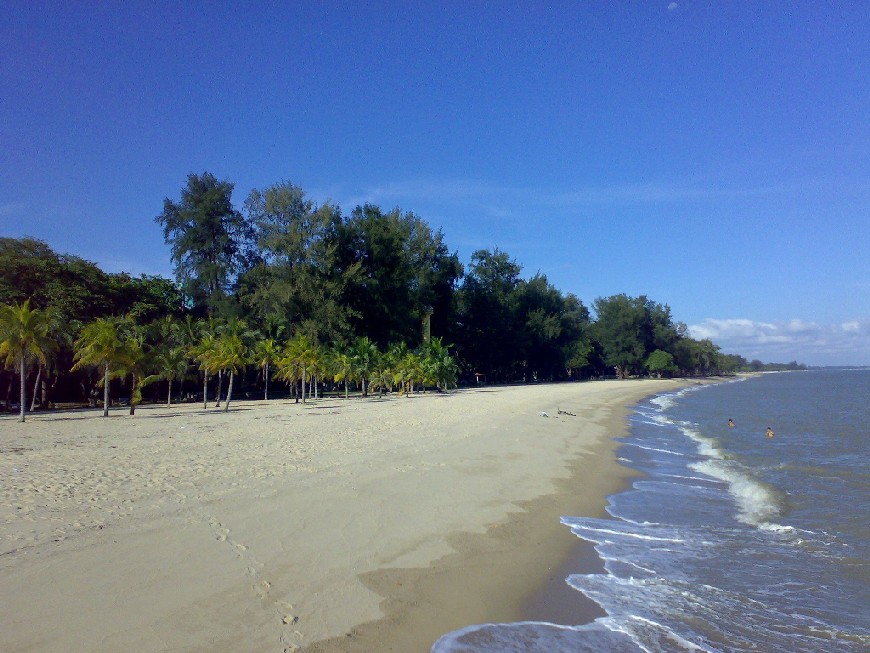 There's always a gentle breeze blowing at East Coast Beach, no matter how hot and humid Singapore is. This 15-kilometer coastline is ideal for early morning yoga lessons, evening jogs, or a simple period of peaceful reflection. Not forgetting it's wide popularity with all Singaporeans, there are plenty of rental shops for people to rent bikes and rollerblades, as well as numerous picnic tables and barbeque pits available for a magnificent weekend gathering (while adhering to safety guidelines of course). If you feel like getting an adrenaline fix, you can head on over to Xtreme Skatepark which has three distinct sections and obstacles for kids and adults to practise kickflips and ollies.
Location: East Coast Park Service Rd
Punggol Beach
The fact that this was the location of the infamous Sook Ching Massacre in 1942 is unmistakable, there is even an on-site monument to commemorates the sad incident. Nonetheless, this beach in Northern Singapore is a hidden gem. Even though it's close to Punggol Waterway Park, the sand is fine and soft. Near the breezy waters there's a collection of rocks and boulders which makes for wonderful backdrops in pictures. Many Singaporeans come here to fish from Punggol Jetty and the observation deck directly above the monument provides an elevated perspective of the surroundings. If crowds aren't your thing, and you have enough energy, you can even walk to Coney Island.
Location: Punggol Point Rd
We live in a country that is packed with high rises and skyscrapers, this makes it all the more important to keep in touch with nature. With this list of Singapore's finest beaches, it will help deliver exactly that, with activities ranging from sunbathing to exciting water sports.