Dining out in Singapore may be costly, after all, we live in one of the most expensive cities in the world. But who say we can't have a good meal here without spending a fortune?  Yes, you can visit a Hawker Centre for some great food, but that is too mainstream. If you are feeling a little fancy and wish to dine in a restaurant, here are some recommendations below $10.
Looking for food with an attitude? With a distinct Asian flavour in their sandwiches, they serve up some delicious food with a twist that is sure to please. Try The Original Rebel ($7.90) which is made using their original REBEL Chicken Patties, Pate, Rebel Sauce, Mayo, Tangy Asian Slaw & Fresh Coriander that is sure to leave you relishing every bite or go for their vegetarian or vegan friendly options such as the Vegan H.A.L.T ($8.50) that comes with
Quorn Fillet, Avocado Salsa, Lettuce, Tomato with Vegan Mayo, Tangy Asian Slaw & Fresh Coriander that is fresh and delicious.
Location: 111 Somerset Road, #01-08, Singapore 238164
Opening Hours: 10:30am – 09:00pm | Delivery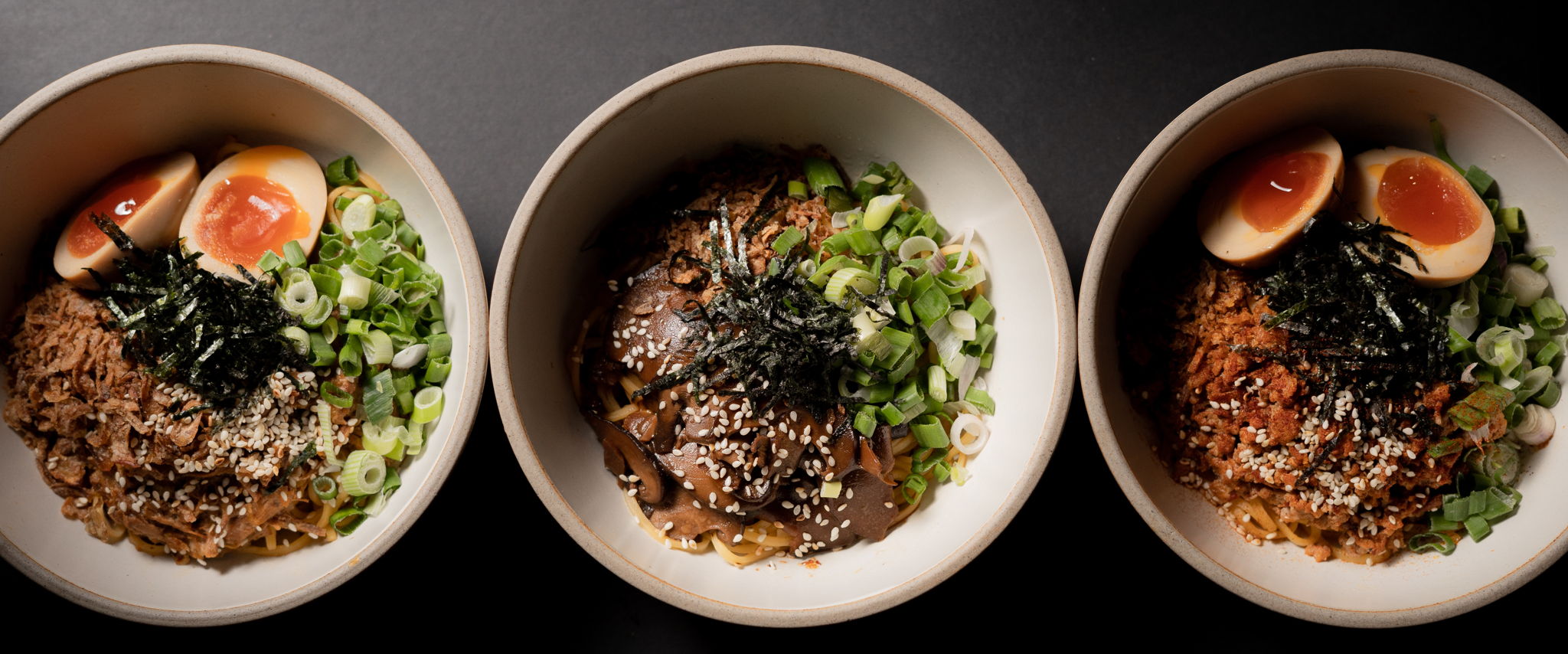 With a very simple menu, choose from dumplings or noodles that start from $6 with a variety of different ingredients served per bowl. Try their Sichuan Pork Noodle ($6) or get their Fried Pierogis ($8) which are stuffed with smoked bacon, truffle potato, caramelised onion, cheddar and sriracha cream. Although it breaks the bank, their lunch deal ($16+) is also worth it as they include one noodle, 4pcs of dumplings and a ice cold drink.
Locations: 44 Amoy Street (Closed On Mon) | Circular Road (Closed On Sun)
Opening Hours: 11.30am – 3.00pm | 5.30pm – 10.30pm | Delivery
What began as a hawker booth in the Yishun Park Hawker Centre has now expanded to the Central Business District. Modern Hakka rice bowls and freshly prepared min jiang kueh are the must trys on the menu at Ah Lock & Co. The Hakka Meatball Riceball Bowl ($7.80), is a well-balanced dish with homemade meatballs, vegetables and an onsen egg served on fluffy rice. It might sound like a regular bowl, but we guarantee you that you will be coming back for more no matter how crowded the lunch crowd is.
Location: 7 Wallich St, #B2 – 22 / 23 / 24, Singapore 078884
Opening Hours: 10.00am-8.30pm (Mon – Fri) | 10.30am-6.30pm (Sat – Sun) | Delivery
All of the culinary joy you can think of can be found in a bowl of wonton mee (from $6) here, it's Chinese comfort cuisine at its finest. It may be a little more expensive than a typical coffee shop bowl, but try a mouthful of the char siew, springy egg noodles, succulent pork belly, and famed peppery boiled wontons before passing judgement. The flavours indeed pay homage to the traditional bowl, but the Noodle House touch of course blows the cheaper competition out of the water. Like always, additional chilli sauce, and lard crackers are add-ons you can consider if you are looking for a little kick.
Location: 312 Bedok Rd, Singapore 469475
Opening Hours: 9.00am-9.00pm (Mon – Sun) | Delivery
Tamoya has unique, thick wheat flour noodles that are made by mixing three types of flour and carefully modifying the quantity of salt according to our city's humidity levels. With such a pain staking process, it's only natural that the noodles are good and this is evident from them winning the title of "Best Udon Maker of Kagawa Prefecture" on Japanese TV. Here you can choose from a variety of hot and cold meals, with prices ranging from $3.90 to $10.80 a bowl. For beginners, try their Kake Udon ($7.40) in their signature rich and savoury broth.
Location: 7 68 Orchard Rd, #06-11 12 Plaza, Singapore 238839
Opening Hours: 11.15am-9.30pm (Sun – Thu) | 11.15am-10.00pm (Fri – Sat) | Delivery
With this list, we hope that we were successfully able to help you find some great food at a better price. If you are craving for more delicious food, do take a look at the many other food recommendations we have that is sure to have you drooling for more.