Looking for a peaceful spot to work but don't want to be in a stuffy office or library? Sadly, not everyone's work-from-home setup is perfect. Instead of your local Starbucks or Coffee Bean, head to one of these cafés for free Wi-Fi, power outlets, and a nice cup of coffee to boost your productivity.
Millenia Walk is one of downtown Singapore's quietest malls, thanks to the absence of the office lunch crowd.  The second level, where Commune Café is located, makes it an ideal location for work or study. The café, which is an extension of the furniture company Commune, offers a stylish yet comfortable atmosphere, with alfresco-style seating on the link bridge for those who long for some greenery when you take a break from your computer screen.
Commune utilises fresh beans for their coffee, which results in fragrant drinks (from $3.50) that can be flavoured with caramel, gingerbread, or Irish cream upon request.  Desserts such as chocolate banana waffles with ice cream ($8.50) and chocolate tarts ($4) are available for the perfect mid-work snack.
Location: 9 Raffles Blvd, #02-50, Millenia Walk, Singapore 039596
Opening Hours: 9.00am-4.30pm (Mon – Fri) | 11.00am-4.30pm (Sat – Sun)
This establishment is undoubtedly one of the better spots in town to get some work done in solitude, with a warm industrial vibe and relaxing K-drama original soundtracks playing in the background. Their outlets are fully furnished with extensive seating spots and power outlets.
On top of that, they offer a wide selection of excellent drinks and food like Blueberry Cube ($8.50) and Red Bean Bingsu ($10.90), which helps fuel you while providing optimal focus as you work uninterruptedly.
Locations: The Centrepoint | Marina Square | Jewel | Funan Mall
Opening Hours: 10.00am-10.00pm (Sat – Sun)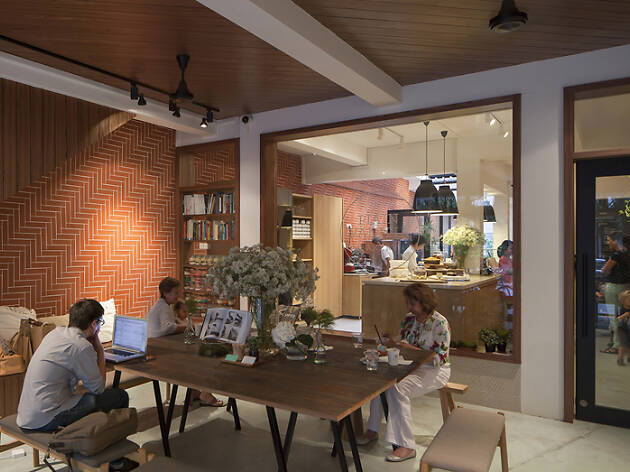 There are many work-friendly cafés in Tiong Bahru, but Plain Vanilla goes above and beyond with a secret addition outside its main area. Students and working professionals alike may be seen there, tapping away on laptops while sipping on the reasonably priced coffees and their hard-to-resist cupcakes.
Choose from a ton of flavours ($3.90 each), like the rich chocolate hazelnut, red velvet with Valrhona chocolate topped with a thick cream cheese frosting, and cookies and cream with smashed Oreos folded into the icing. With such an inventory, I guarantee you'll want to grab them all.
Locations: 1D Yong Siak St, Singapore 168641
Opening Hours: 8.00am-7.00pm (Mon – Sun)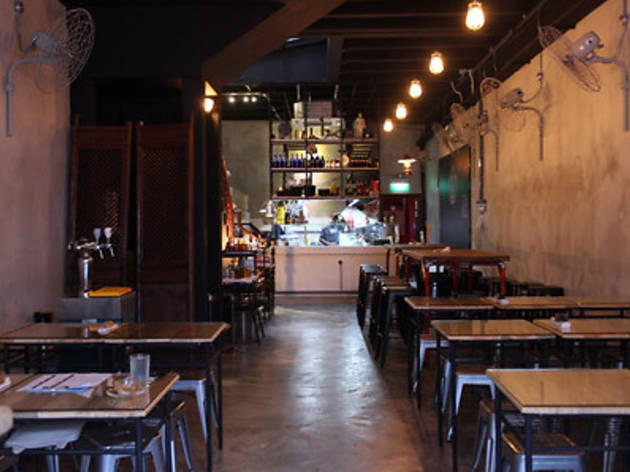 My Awesome Cafe takes the old-school look and smashes it out of the park with equal parts sourcing skills and inventiveness. You can't help but be inspired in this energetic place filled with oddities and history. Despite the fact that the lunch crowd is large, arrive early to get an upcycled old school desk to work on.
Coffees ranges from $4 to $6, and the variety of food and beverage options will keep you focused on your job and schoolwork. If you have a palette for healthy food, try the açai menu ($6.50-$18.50) for some superfood brain power, or the protein-packed My Awesome Salad ($16) for a more conventional meal.
Location: 202 Telok Ayer St, Singapore 068639
Opening Hours: 11.00am-10.30pm (Mon – Fri) | 10.00am-10.30pm (Sat – Sun)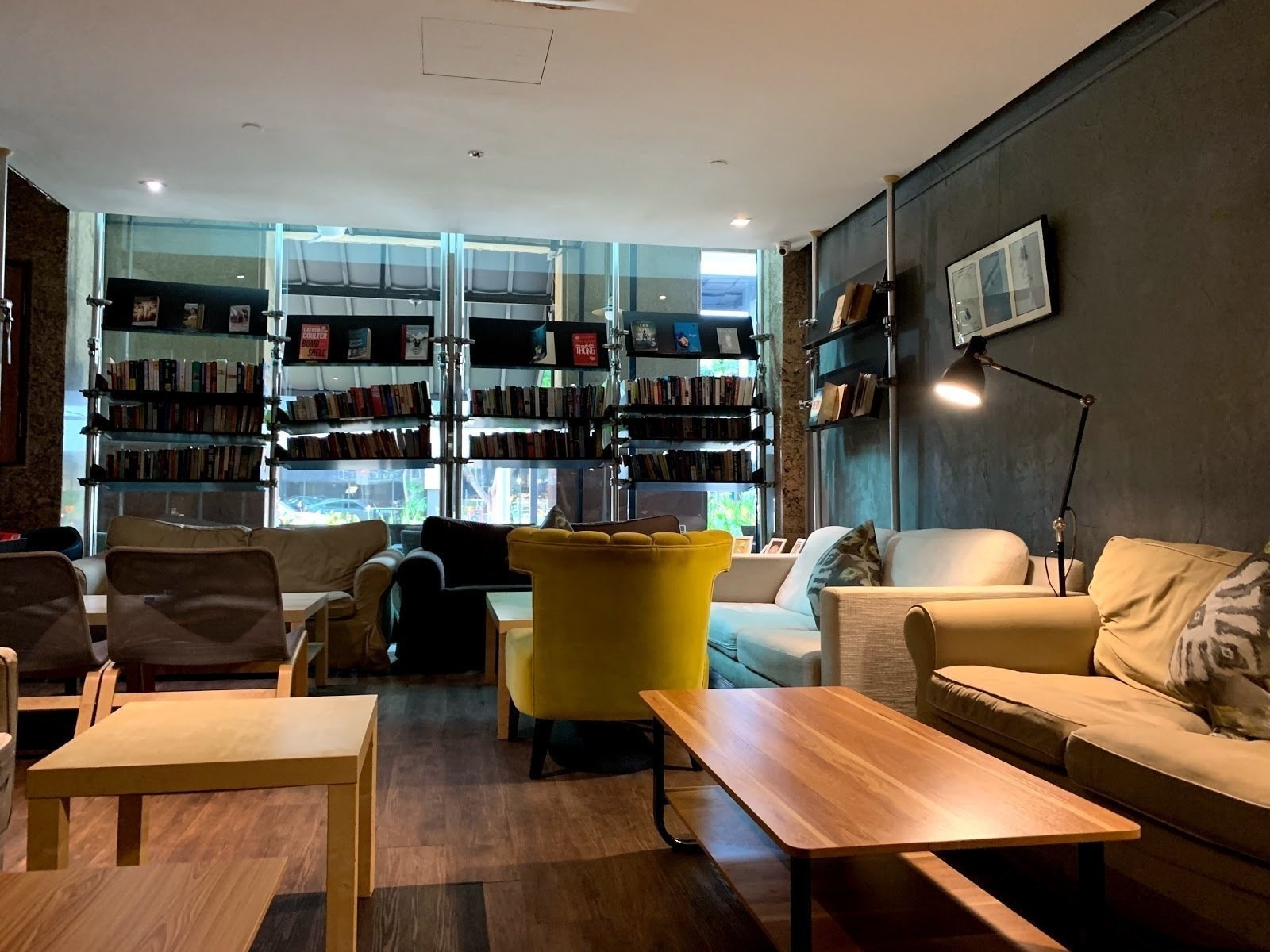 Book Cafe, tucked away like a living room, has long been the go-to destination for a quiet read or a comfortable place to get some work done.  Look to its vast menu for nourishment mid-work, which includes all-day breakfast selections like as pancakes ($5.95) and eggs Benedict ($15.95), as well as their iconic apple pie ($5.95).
For a fresh cup of high-quality tea, they offer brews from Tea Forte ($8/pot) that are worth switching out for your morning coffee. And when you are all done with that essay, you can print it out using their free printer.
Location:  20 Martin Rd, #01-02 Seng Kee Building, Singapore 239070
Opening Hours: 8.30am-10.30pm (Mon – Sun)
The holy trinity of a fruitful study session is strong wifi, comfortable chairs, and plenty of power outlets. With this list we are sure that your needs for all of these will be satisfied along with a pampering of good food and drinks.