Did you know that there used to be quarries all around Singapore where granite was mined? In places like Bukit Timah and Tampines, this urban island was formerly quarried for tonnes of granite. Well, it's been a long time since granite was mined in Singapore, but many of the old quarries have been transformed into magnificent, picturesque locations where you can spend a day out! Here are some you might want to check out.
Seng Chew Quarry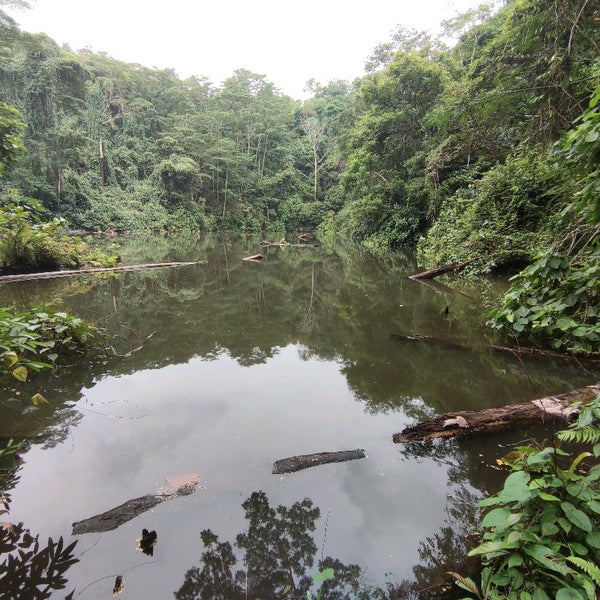 Discover this secret quarry concealed behind a cluster of residential apartments in Bukit Gombak. Seng Chew Quarry in Bukit Gombak is a product of Singapore's mining heydays and is said to contain supernatural water that's meant to bring good luck (though it is probably a hoax). It was one of the quarries at Gombak Norite, the island's strongest rock formation, that has been tested to be more than 10 times stronger than concrete in the past. Seng Chew was among the nine quarries that operated at Gombak Norite during its heyday.
By 1984, the mine had ceased functioning and had been turned into a park the following year. Seng Chew Quarry is not as well-known or accessible as some of Singapore's other quarries, as a result of that, it might not be as friendly to visitors. So wear non-slip shoes since the area is filled with steep and muddy slopes as well as other harsh terrain. If you are daring enough to face the terrain, the views you might get at the quarry will definitely be worth the effort.
Location: Bukit Batok East Ave 6
Hindhede Quarry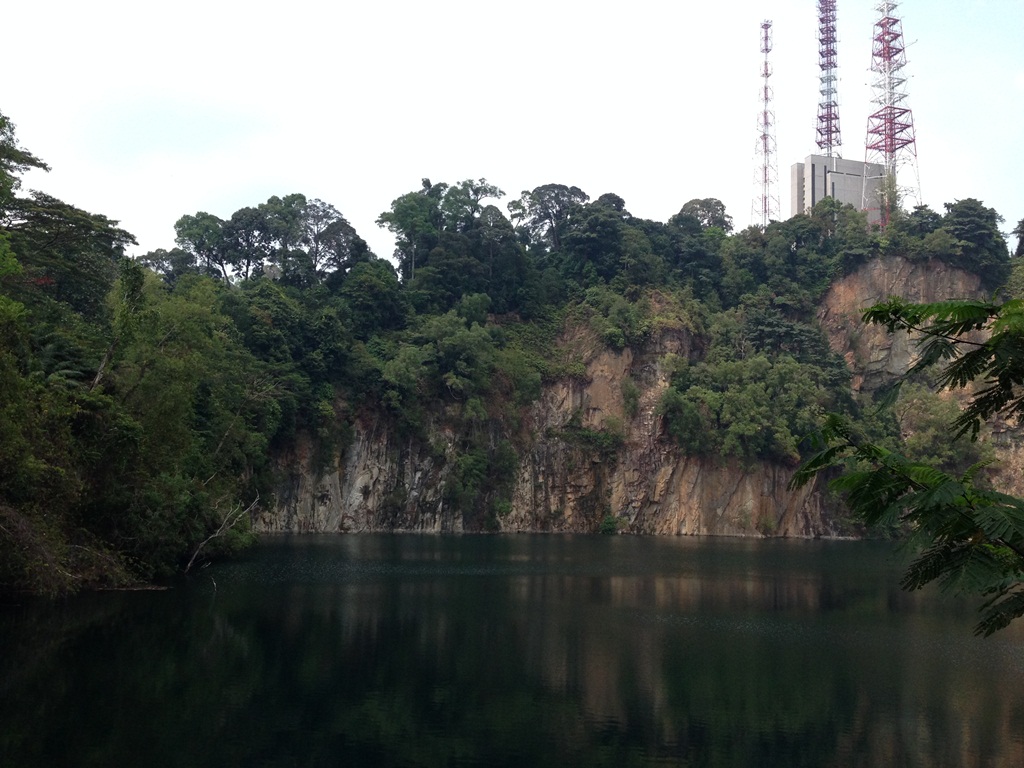 One of Singapore's most famous quarries can be found at the edge of the beautiful Hindhede Nature Park near Beauty World MRT station. Jens Hindhede, the eldest son of famed physician Mikkel Hindhede, was a Danish merchant and tea grower, who had the quarry named after him. The granite quarry was run by the younger Jens Hindehede until it closed down in the late 1980s. The beautiful quarry now attracts nature enthusiasts and photographers. Exciting pathways with views of streams and rich flora await those who go beyond the quarry, so give it a visit on your next day off.
Location: Hindhede Dr
Tampines Quarry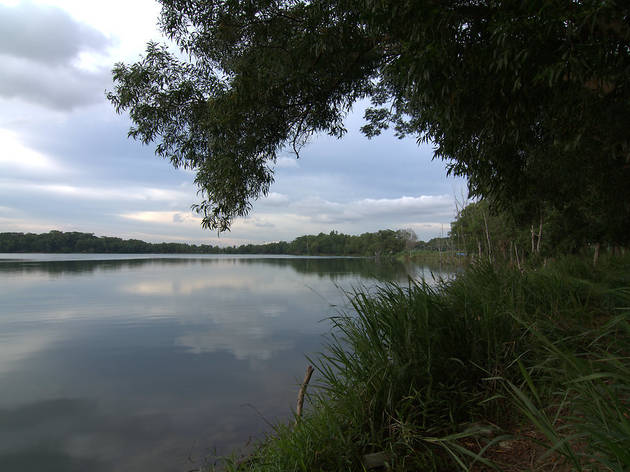 When the construction of public housing communities and other urban developments caused a high demand for sand in the 1960s, Tampines saw a massive quarry boom. There was once more than 20 sand quarries in Tampines at one time. However, because of the significant environmental harm caused by quarries, the Singapore government decided to close them entirely by 1991. Only two of these quarries are still standing and one of them is this hidden treasure along Tampines Avenue 10.
For years, the quarry, which is within a stone's throw from Bedok Reservoir, has functioned as a secluded park for Tampines residents. Anglers, bikers, and drone enthusiasts all flock to the area because of the tranquil waterways and it's undeveloped countryside vibe. As a result of being left to stand the test of time, the quarry is now encircled by dense vegetation. If you're planning a visit down here, bring some insect repellent with you. So now you know, if you're looking for an adventure, travel east.
Location: Tampines Avenue 10
Dairy Farm Quarry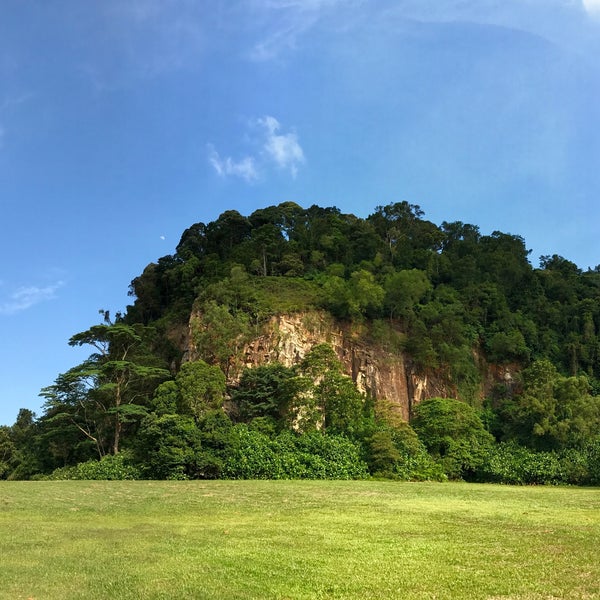 There are two quarries in Dairy Farm Nature Park you can look forward to seeing, the Dairy Farm Quarry and Singapore Quarry. When mining activities ended in the 1970s and 1980s, Dairy Farm Quarry, unlike the majority of the quarries in Singapore was filled with dirt instead of water. These days, you'll notice a massive rock onsite that is popular among Singapore's adventurer seekers. Many climbers may be found here on some days, putting their talent to the ultimate test on this almost natural formation.
Climbing routes with interesting names like "Lost World," "Razor's Edge," and "Boring and Meaningless" are not as scary as the ones you can find oversees but, for a small urban city like ours, they provide enough variety to keep climbers of all levels interested. It's open to the public but be sure you study up on safety measures beforehand and bring a knowledgeable buddy with you to help along the way.
Location: 100 Dairy Farm Road
Singapore Quarry
Singapore Quarry, unlike it's older sibling, Dairy Farm Quarry, is perfect for regular visitors looking to get some fresh air. This abandoned quarry, located within Dairy Farm Nature Park is about a 10-minute walk from the Rail Mall. Full of indigenous flora and animals,it is now a favourite place for birdwatchers and nature photographers to visit in the late afternoons.
Being home to various animals like, fish, turtles, and even monitor lizards, it's evident that the lake at the quarry is thriving. For the finest views, stroll down the boardwalk along the lake's edge. While you are there, the various species of colourful dragon flies are sure to keep your children distracted and entertained.
Location: 100 Dairy Farm Road
We believe it now prime time to get out and start appreciating (while adhering to safety distancing measures of course) the greenery Singapore actually has to offer aside from our tall building and housing estates. Get your sunscreen and sunglasses ready because it's time to spend the day exploring Singapore's gorgeous nature.