Char Kway Teow, commonly known as Fried Kway Teow, is one of Singapore's most popular hawker staples. It usually contains stir-fried flat rice noodles, egg noodles, eggs, cockles, lap cheong (Chinese sausages), bean sprouts, and Chinese chives.
You can find plates of this dish everywhere, but which few stores serve the best ones? In this list we will show you five places where you can find the best tasting Char Kway Teows in Singapore.
Even if banners from the Health Promotion Board around it encourages people to eat a bit healthier, you know it's got to be excellent if a line develops every day for this calorie heavy meal. Hill Street's char kway teow ($3.50) is neither too dry nor too wet, with just the perfect amount of wok hei. Other components in the meal include beansprouts, spring onions, Chinese sausage, cockles, and an egg that has been mixed in, giving you a bite of something different with every mouthful.
Location:  16 Bedok S Rd, #01-41, Singapore 460016
Opening Hours: 10.30am – 4.45pm (Mon – Sat)
Pork fat or lard is essential to a nice plate of char kway teow. Served at this modest shop in Anchorvale Link is the same char kway teow (from $4) that was popular when it first debuted in 1949 as a streetside stall on Armenian Street.
Although the address has changed a number of times, the recipe is still based on the popular classic. Prepare to wait a little longer for your food thanks to line during busy hours. It's expected as this is, after all, one of Sengkang's culinary treasures.
Location: 303 Anchorvale Link, Singapore 540303
Opening Hours: 11.30am – 3.00pm, 4.00pm – 7.00pm (Fri – Wed)
Although most plates of Char Kway Teow are packed with lard and oil, 91 Fried Kway Teow Mee makes it slightly healthier by adding greens. A large handful of chye sim and a tablespoon of fried whitebait will be served with every portion of noodles (from $4).
In addition to this, the vendor also uses vegetable oil instead of lard to provide a healthier option that nevertheless packs a punch of flavour, as proven by the long lines it often garners.
Location:  505 Beach Rd, #01-91, Singapore 199583
Opening Hours: 9.00am – 2.00pm (Tue – Sun)
Outram Park Fried Kway Teow Mee, a Bib Gourmand-listed eatery, is a popular neighbourhood favourite. Early morning lines gather outside its Hong Lim Market and Food Centre location, with enthusiastic customers waiting to sample the stall's distinctive wok-fried noodles (from $4).
For over two decades, the restaurateurs have kept the burners warm, and they even fry their own pork fat to add that little bit of homey flavours to the cooking process. You definitely wont regret trying their food and make sure you order extra to go for your family and friends!
Location:  531A Upper Cross St, #02-17, Singapore 051531
Opening Hours: 6.00am – 3.00pm (Mon – Sat)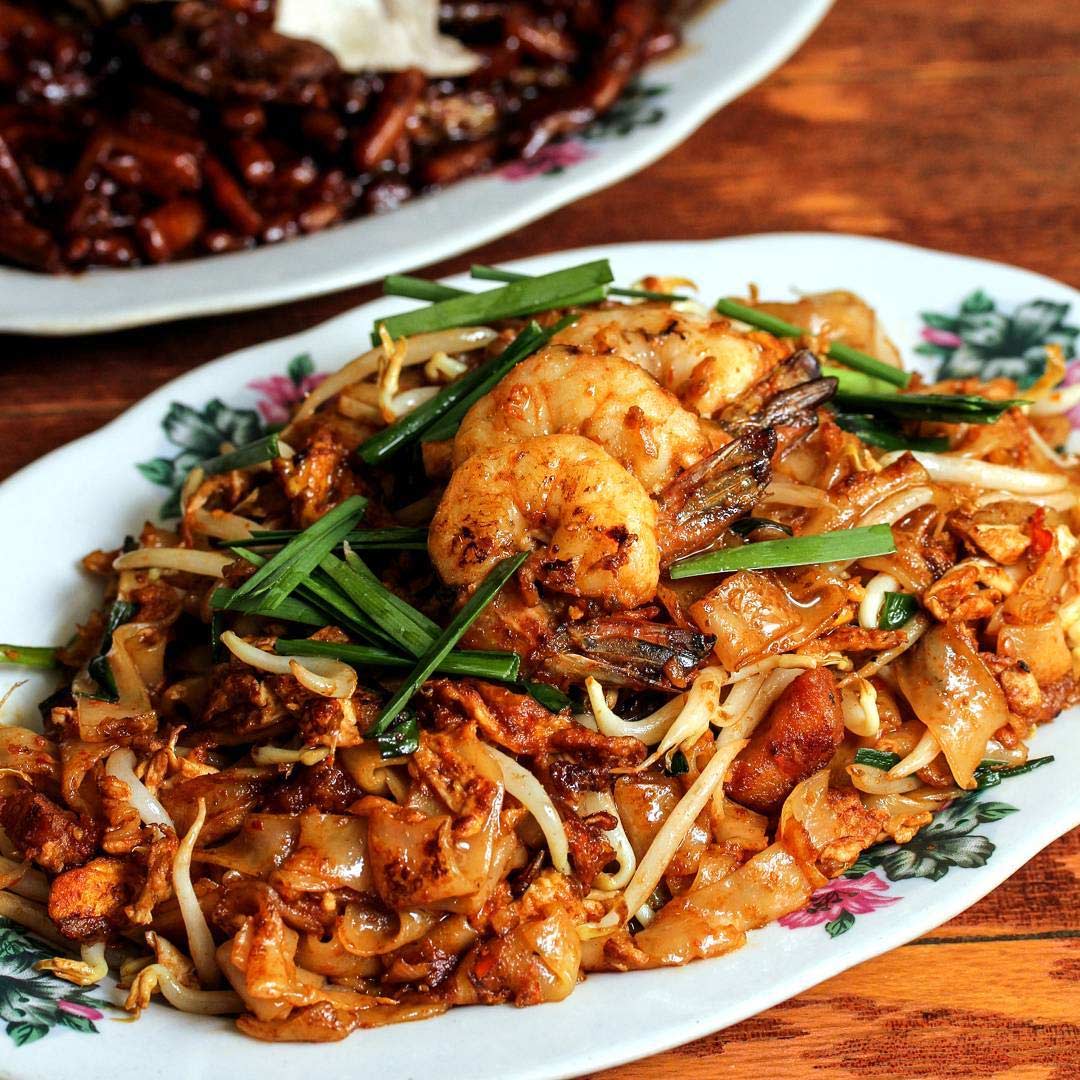 There are several regional variants of char kway teow, and one of the most popular is from Penang. Penang char kway teow is typically seen as a lighter alternative to Singapore char kway teow, as it is less sweet and not as rich. In addition, the rice noodle chosen is frequently thinner than the conventional Singaporean kway teow.
If you would like to fuel your cravings the slightly healthier way, you can find this version at Yong Kee Char Kuay Tiao (from $4.50), in the Malaysian Boleh food court, where you can hear loud clashing of pans when the rice noodles are tossed with prawns, eggs, and a unique handmade chilli sauce.
Location:  #03-28 1 Jurong West Central 2, Jurong Point, Singapore 648886
Opening Hours: 10.00am – 10.00pm (Mon – Sun)
Most stores on this list usually closes in the afternoon as they often sell out by then. So if you would like a plate of delicious Char Kway Teow, it's best if you head over early to beat the snaking lines before lunch and dinner timings.