Singapore is a melting pot of cultures, which means there's a wide range of global cuisines to choose from, such as Mexican and Italian. We'll look at the best Indian eateries in Singapore today.  Look no further if you're craving delicious fish head curry or a filling biriyani dinner. Here is a list of the best Indian restaurants we can find in Singapore.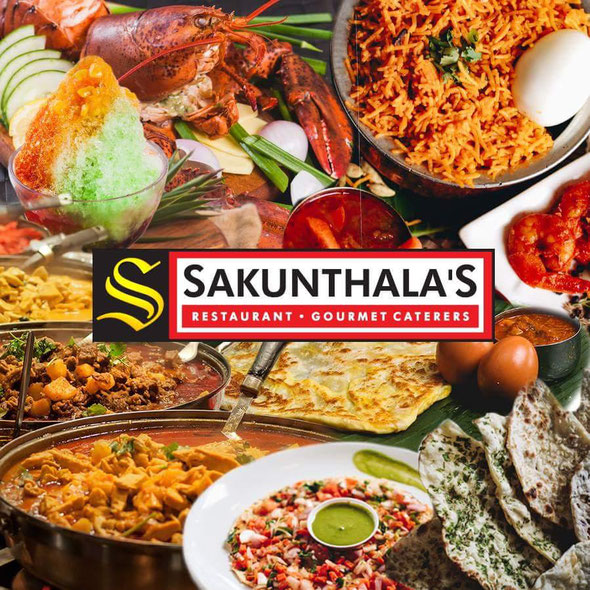 Sakunthala's will enchant you with taste if you're yearning delectable Indian cuisine. North and South Indian (and even Chinese!) cuisine abound on the menu, making it ideal for picky eaters. Biryani dishes, tandoori platters, masala chicken, prawn masala, and fish head curry are all worth trying. Then, to neutralize all of the heat, drink a glass of their famous lime juice.
Location: 66 Race Course Rd, Singapore 218570
Opening Hours: 11.00am-10.30pm (Mon – Sun) | Delivery (Min. order of $40)
Since 1924, Ananda Bhavan has been a no-frills vegetarian Indian restaurant in Singapore. Treat yourself to the appam set if you're searching for a budget-friendly, calorie-dense breakfast. The lovely fluffy center and crispy borders of this fermented rice batter pancake make it a favourite Kerala delicacy. For the ultimate morning pick-me-up, dip it in coconut milk and then roll it in orange sugar.
Location: Multiple Outlets
Opening Hours: 7.00am-10.30pm (Mon – Sun) | Delivery
Rang Mahal is a lavish establishment, with its fancy surroundings, vast wine menu, and great service. But, based on the meals alone, it's all worthwhile. Classic Indian food will be presented with impeccable attention to detail and a modern twist. Pani puri (round crispy puffs loaded with masala potatoes, spicy mint water beginning, and sev) and lamb rogan josh (spiced tomato sauce with soft lamb cubes) are two of the highlights. Table by Rang Mahal, its counterpart at Naumi Hotel, too deserves a mention for serving similarly conceptualised dishes with a healthy twist at pricing that hopefully won't break the bank.
Location: 7 Raffles Blvd, Level 3 Pan Pacific, Singapore 039595
Opening Hours: 9.30am-9.30pm (Mon – Sun) | Delivery
Satisfied customers have sung a plethora of compliments for this sumptuous dining experience. The Song of India, tucked away from the hustle and bustle of Orchard Road in a bungalow, gives modern Indian food a homey touch while presenting it with savoir flair suitable for a maharaja. Pan-seared foie gras with star anise masala, lemon chilli crab in Kerala Moily sauce, and tandoori pepper scallops are some examples of the incredible dishes you might get to taste. Did we also mention that this is Singapore's first Indian restaurant to be awarded a Michelin star? Check them out today!
Location: 33 Scotts Rd, Singapore 228226
Opening Hours: Currently closed for renovations. See Updates Here | Delivery
The architecture of Raffles Singapore has been refurbished, and the Tiffin Room, the hotel's adjacent North Indian restaurant, has as well. Because the restaurant has been a part of Raffles since 1892, special attention has been paid to the design of the space: wooden floorboards reminiscent of those found in the 1900s have been restored, and the walls are lined with tiffin carriers – a nod to the restaurant's name and to add a homely touch. Choose from a variety of curries and chutneys, including Murgh Tandoori, which features grilled corn-fed chicken breast with garam masala and yoghurt, Macher Jhol, which features barramundi cooked with ginger and other aromatic spices; and Paneer Butter Masala, which features Indian cottage cheese in a puffed lotus seed gravy.
Location:  1 Beach Rd, Singapore 189673
Opening hours: 12-00pm-2.00pm, 6.30pm-9.00pm (Mon – Sun) | Delivery
We hope that this list has satisfied your Indian cuisine desires and that you will no longer be lost when you are craving for its wonderful flavours. The next time you're hungry simply take this list and go to any of the places on it for a terrific, rollercoaster of flavours.
This article was first published on Must Share Good Things.