Growing up, I have always been introduced to Indian flavours. Being half Javanese and half Indian, I am always craving for spice. I love Indian spices and flavours. Biryani has always been my favourite. The aromatic spiced rice paired with flavourful meat dishes, to die for.
There are several hotspots in Singapore to enjoy delicious Biryani. Been craving for Biryani for a while now. Let's take a look at some of these hotspots offering some of the best Biryani there is in Singapore.
Samy's Curry Restaurant
Samy's Curry was founded in the 1960s by Mr Veerasamy. Today, the restaurant remains a family establishment. Located at Dempsey Road for almost five decades now, the restaurants have become an institution in itself.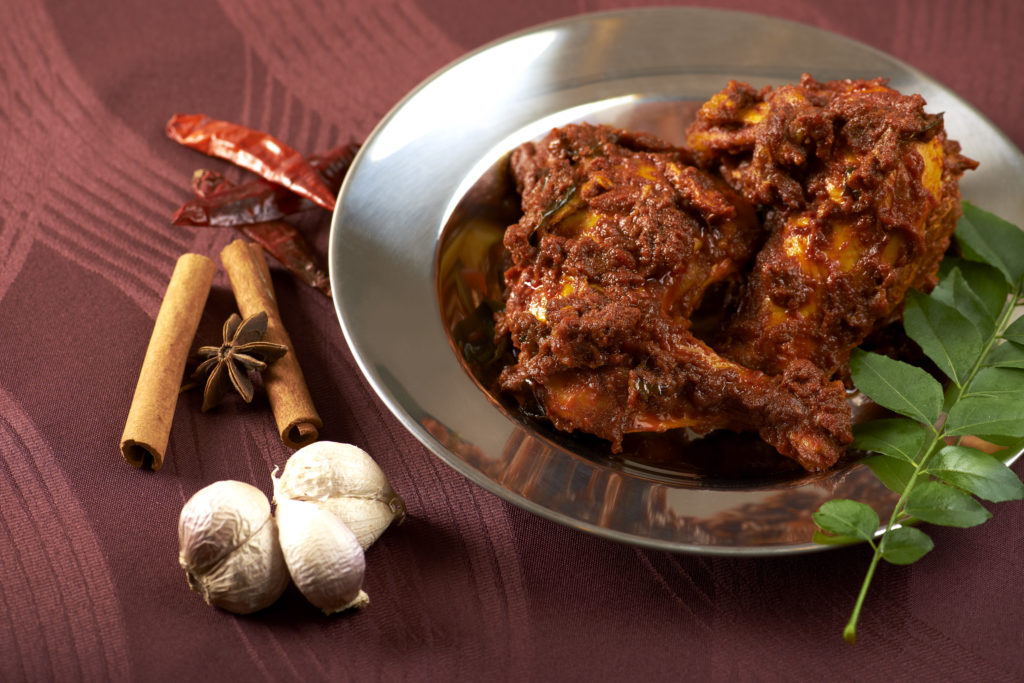 Samy's Curry offers a wide range of South and North Indian dishes packed with Indian spices and flavours. Some signature dishes include Fish Head Curry (from $22.00), Signature Masala Chicken (from $6.50) and Mysore Mutton ($14.00).
These delicious dishes can be paired with their Biryani ($4.50) which comes with two sides of vegetable. Take it as regular white rice, just amp-ed up a little. You can pair their Biryani with other dishes as well. Head down to the restaurant or place your orders online now!
Samy's Curry Restaurant: Block 25 Dempsey Road, Singapore 249670
Operating Hours: Wednesday – Monday: 11.00am – 3.00pm | 6.00pm – 10.00pm (Closed on Tuesday)
The Banana Leaf Apolo
Have a taste of authentic North and South Indian dishes at The Banana Leaf Apolo. Established in 1974, The Banana Leaf Apolo has earned recognition and has always been a beloved place among their patrons due to their commitment of serving high quality food and excellent service standards.
Let's talk biryani. At The Banana Leaf Apolo, you can have a taste of their plain biryani and pair it with some of their delicious ala carte dishes. These dishes include Chicken Tikka Masala ($15.90), Apolo Chicken 65 ($11.90) and mutton Vindaloo ($17.90).
You can also indulge in their Chicken or Mutton Dum Biryani. Both of these dishes are slightly different from the regular biryani rice and the meat is cooked together with the rice grains. This allows the flavour of the meat to distribute evenly over the rice, creating a unique flavour sensation.
Head down to The Banana Leaf Apolo or place your orders via their website and have a biryani feast at home.
The Banana Leaf Apolo Outlets:
Downtown East: E!Avenue 1 Pasir Ris Close, #01-309, Singapore 519599
Operating Hours: 10.30am – 10.00pm daily
Sixth Avenue: 20 Sixth Avenue, Singapore 276479
Rivervale Mall: 11 Rivervale Crescent, #02-10 Rivervale Mall, Singapore 545082
Operating Hours: 11.00am – 10.00pm daily
Gokul Vegetarian Restaurant
Gokul Vegetarian Restaurant offers some of the best North and South Indian vegetarian dishes. The restaurant was founded in 2003 on the strong conviction that vegetarian food does not have to be bland and boring, with endless choices for their customers.
Have a taste of their Dum Biryani (in Memory of Chef Samsuddin – $12.00) or their Gokul Dum Biryani ($10.00), cooked with vegetables and soya chunks. You can also order their ala carte dishes to pair with your plate of biryani.
Some of these dishes include Gobi Manchurian ($9.00), Chilli Chicken Hot Plate ($10.00), Rasam ($3.50) and Palak Paneer ($10.00). Head down to Gokul Vegetarian Restaurant or place your orders online now!
Gokul Vegetarian Restaurant: 19 Upper Dickson Road, Singapore 209478
Operating Hours: Sunday – Thursday: 10.30am – 9.30pm | Friday – Saturday: 10.30am – 10.00pm
Islamic Restaurant
Islamic Restaurant have been operating for over 90 years now. Established in 1921, the restaurant is now managed by Mr Kalil who is the third generation of the Alsagoff family. They have served well-known individuals such as our very first president, Yusof Ishak, Royalties from Brunei and others.
At Islamic Restaurant, there are several different variations of biryani to choose from. Some of which include Chicken ($10.00), Mutton ($11.00), Vegetable ($10.00) and Prawn Biryani ($13.00).
There are also other dishes such as Tandoori Chicken ($7.00), Fish Kashmiri ($7.50), Aloo Gobi ($6.00) and Keema Mattar ($7.50). Enjoy delicious biryani at The Islamic Restaurant or order online to enjoy their dishes from the comfort of your own home.
Islamic Restaurant: 745 North Bridge Road, #01-01, Singapore 198713
Operating Hours: Saturday – Thursday: 10.00am – 10.00pm | Friday: 10.00am – 1.00pm | 2.00pm – 10.00pm
Craving for some delicious biryani? Head down to these restaurants or place your orders now to have a feast at home with your family and friends now!