Long rides can help lift your spirits and divert your attention away from work and other concerns. For the time being, we may not be able to take a road trip to the neighbouring Johor Bahru, but there are a number of driving routes in Singapore that are ideal for an in-city excursion. Here are some of the most stunning driving routes in Singapore.
Arcadia Road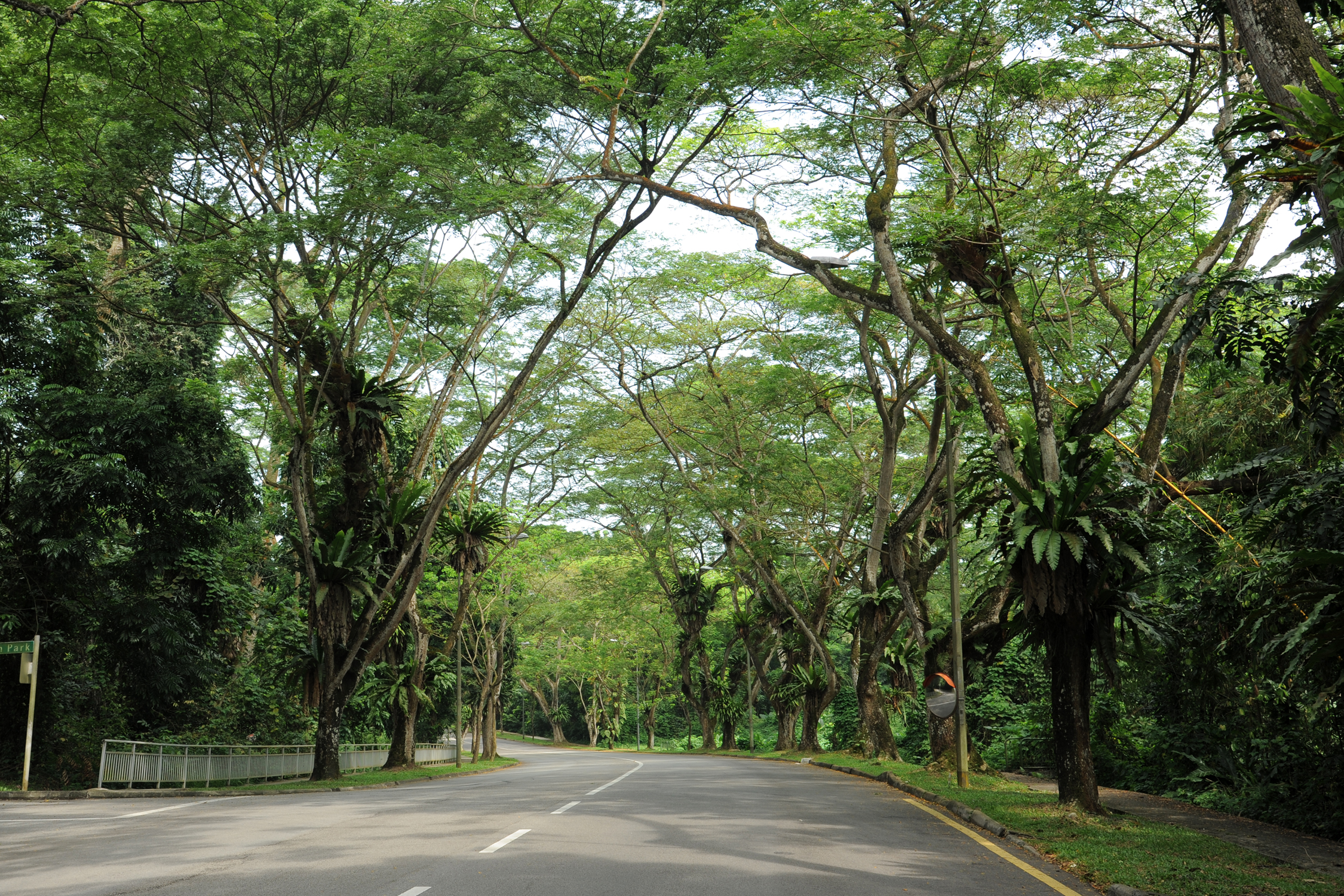 Arcadia Road is a heritage lane, therefore it's no surprise that it's densely forested with towering trees and is part of the National Parks Board's conservation efforts. This driving path transports you away from the normal high-rise buildings and HDB flats that dot Singapore's landscape. The shrubbery and jungle-like aspect of this kilometre-long road captivates you. With its entrance on Adam Road, just before the PIE entry, it's easy to miss, if you're ever in the Bukit Timah neighbourhood, make this a must-see on your next driving excursion.
How To Get There: Google Maps
Mount Pleasant Road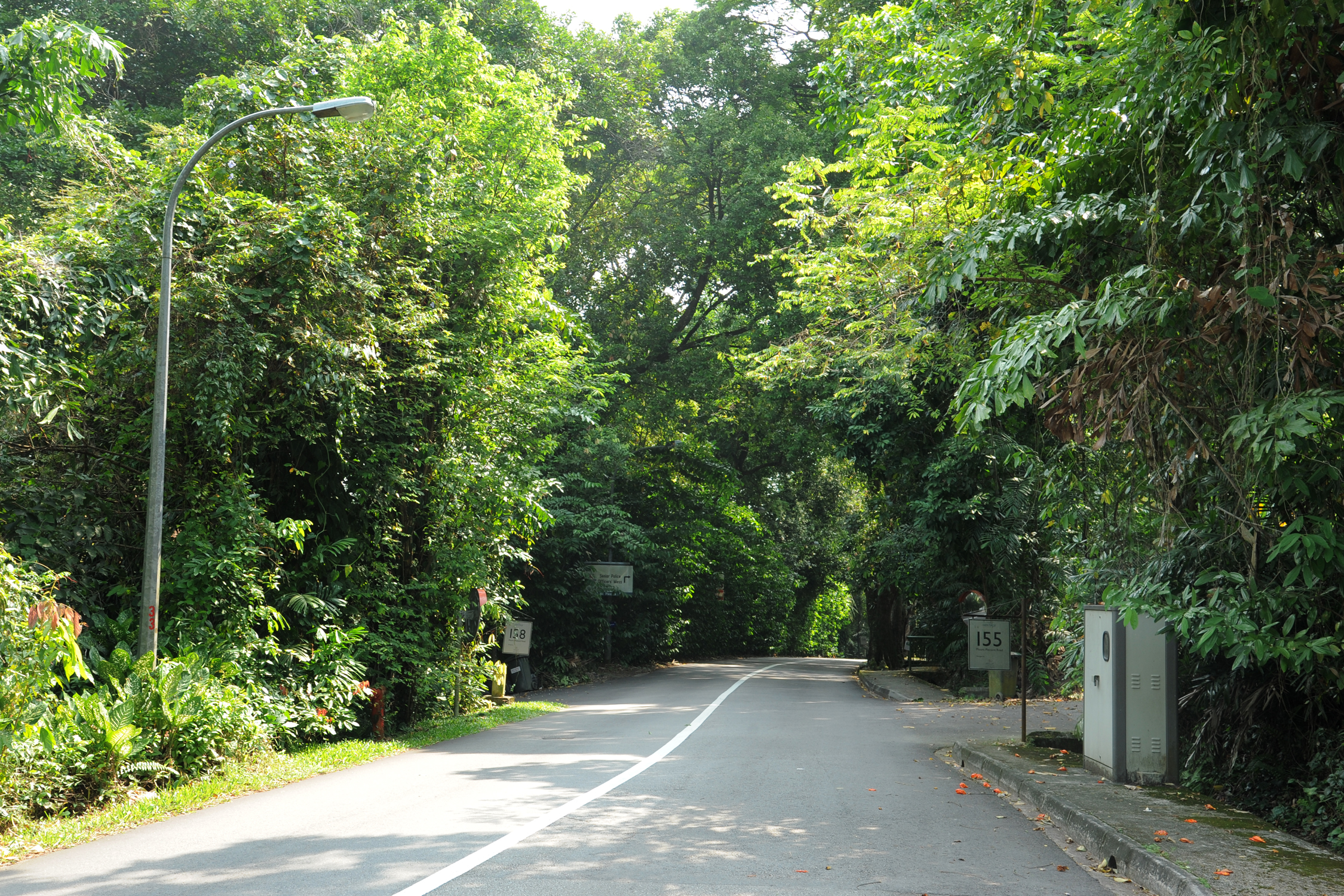 A picturesque journey along another Heritage Road, Mount Pleasant Road, is recommended for architecture and wildlife enthusiasts nationwide. Black-and-white bungalows from the pre-war era line the road, which were intended to accommodate the families of Police Force officers during Singapore's colonial era. The structures have been mostly repaired and are now surrounded with wild sowed plants including cinnamon, palms, and figs. If you have time, look for Mr. G. H. Brown's famous Mount Pleasant home, which he previously owned in the 1860s while you are at it as well.
How To Get There: Google Maps
Mount Faber Road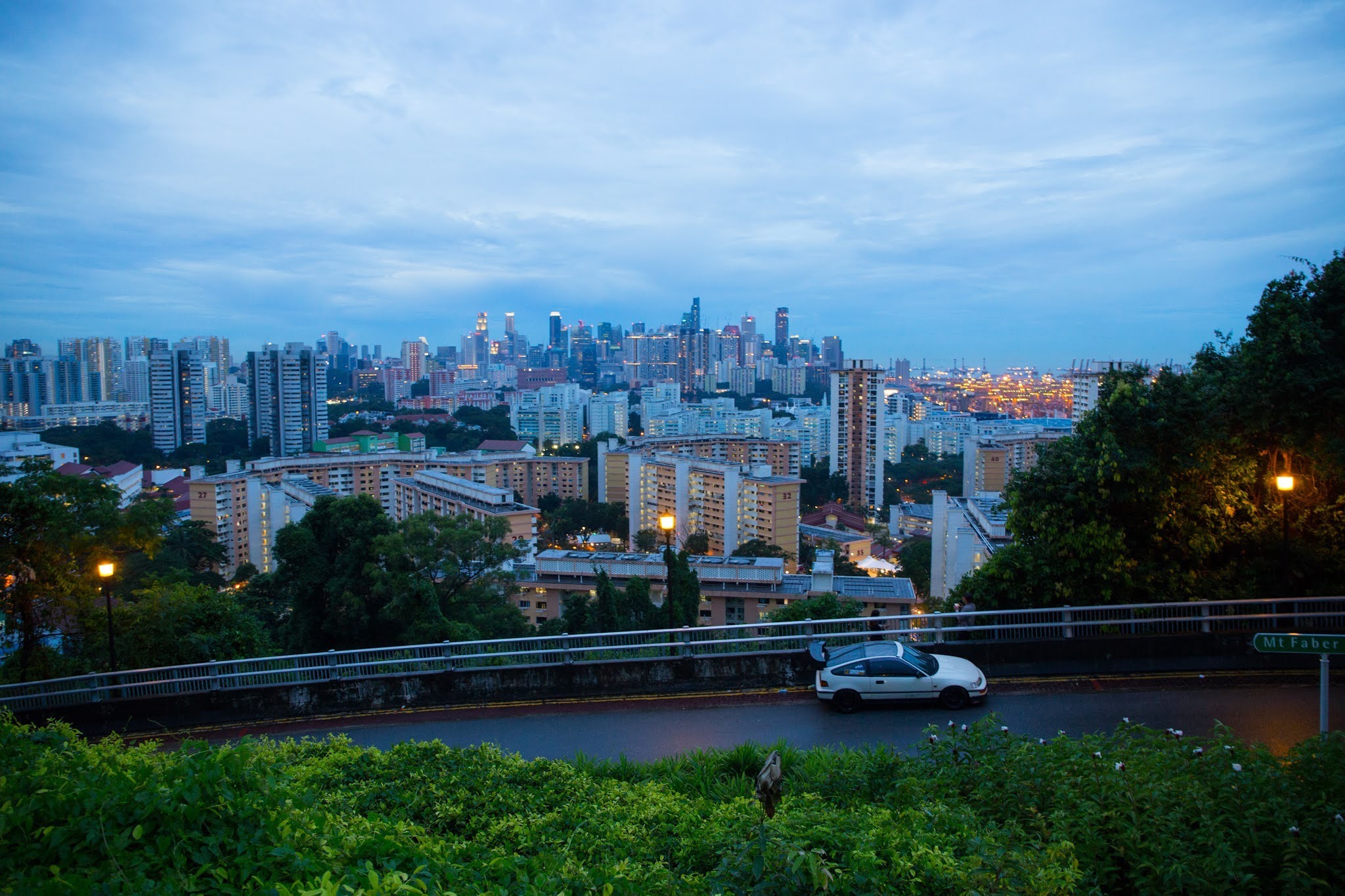 Although we don't have any mountain roads with breath-taking views, going up Mount Faber is the closest you will ever get to it in this little city. You'll forget you're in Singapore for a few minutes as you weave through the calm, tiny winding lanes surrounded by lush vegetation. Take in a bird's-eye view of Singapore's shoreline and city skyline from Mount Faber Park's viewpoint. Don't forget to give Henderson Waves bridge a visit while you are at it.
How To Get There: Google Maps
Tebing Lane Car Park
Tebing Lane car park is more of a spot you would drive to for respite, but it's not precisely a driving route. Those who have visited the Punggol East Container Park are familiar with the distinctive architecture made of shipping containers, but what is frequently missed is the parking area located right next to the eateries. Passers- by are treated to an unobstructed vista of bright and beautiful blue skies because it is surrounded by no high-rise structures. If you visit the car park during off-peak hours, it feels the wide and huge area you would find outside American strip malls.
Location: 10 Tebing Lane, Singapore 828849
Marina Coastal Expressway (MCE)
The Marina Coastal Expressway (MCE), with views of the city's magnificent harbour at the end of the tunnel, is without a doubt one of Singapore's most attractive expressways. As you watch the city's skyline appear in the horizon, turn up the music, roll down the windows, and pretend you're the protagonist in an action movie.
How To Get There: Google Maps
We hope that this post has given you some ideas on where you may go (if you own a car that is) the next time you need a mental break, regardless of where you reside or which parts of Singapore you are familiar with.